7 steps to building a massive property portfolio: Part 6
Statistics show that more than 70 per cent of property investors own just one investment property. Here are seven steps to set yourself apart from the average investor and help you build a multi-million dollar portfolio.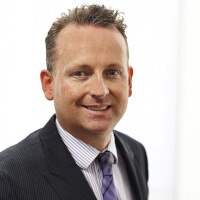 Blogger: Damian Collins, managing director, Momentum Wealth
You're out of free articles for this month
To continue reading the rest of this article, please log in.
Create free account to get unlimited news articles and more!
Many investors don't understand the essential seven steps they need to follow in order to buck the trend and build a massive property portfolio.
In this article series I will explain these seven easy steps, which any property investor can follow.
In my previous articles I have discussed the first five steps to building a massive property portfolio – how you can identify the best investment properties, devising a finance strategy, creating a property investment plan, accelerating the wealth creation process by completing renovations and developments and how professional property management is essential to ensure you optimise your property portfolio.
In this column I will explain why it's necessary to stay informed and maintain ongoing education on the property market and the property industry.
Step 6 – Ongoing education
The old saying, 'knowledge is power' couldn't be more true when it comes to property investment.
Anyone can be a property investor by simply going out and buying a property.
But to do it well and purchase a high-performing investment property is a totally different kettle of fish – it literally takes hundreds of hours of research.
For example, on average just 3.4 per cent of the housing stock that's for sale meets the strict investment criteria set by Momentum Wealth.
That's why it pays to engage professionals who have a good reputation and solid track record of helping people build large property portfolios.
You need to engage the services of good advisers with proven experience and results – a property strategist, a finance broker, a buyer's agent, a property manager etcetera.
While it's best to leave it to the experts to find you high-performing investment properties, it's still necessary to have some knowledge of the property market and the property industry.
This will help you to understand the information given to you by your advisers, but also to help you know how to choose the best experts to engage and avoid being fooled by property spruikers.
Many property spruikers or salespeople go to great lengths to convince you that they are independent advisers.
Being properly informed means you'll be able to see through any gimmicks or sales pitches disguised as a 'good investment'.
To keep up to date you can attend seminars, chat with like-minded people and read market updates and news from reliable sources.
In the final part of this article series I will explain step seven to building a massive property portfolio – the necessity to regularly review your property portfolio.
Read other articles in this series:
7 steps to building a massive property portfolio: Part 1
7 steps to building a massive property portfolio: Part 2
7 steps to building a massive property portfolio: Part 3
7 steps to building a massive property portfolio: Part 4
7 steps to building a massive property portfolio: Part 5
Read more:
More illegal investors ordered to sell up
Investor crackdown dangerous for housing supply
Two cities set for further growth, says RBA
Fixed rate loans becoming more popular