So much focus is centred on residential property investment, perhaps because commercial property investment seems so much more complex. Here's what you need to know about this type of investment, and whether it's right for you.
Blogger: Michael Salvartsis, commercial associate at Cohen Handler
When investors think about property investment, residential property is often the first thing that comes to mind; the aim of which is to generate a high rental yield. Few early investors consider commercial property investment, as many simply wouldn't know where to start. 
However, did you know that commercial property has, in general, the potential to generate a much higher return on investment? While residential investments yield around two or three per cent, a commercial property can generate from five to seven per cent on average.

It's difficult to know what to look for when you're starting out. Here are a few points you should consider.

The factors that affect your investment:

The residential property market is relatively simple, and is based on supply and demand. Additionally, the value of property can be affected by changes to interest rates and the Australian economy. While unemployment is low, confidence is high and supply is limited, residential property investors can make solid investment choices, that generate a low but steady yield.

The commercial property market is a little more complicated. While it's not solely reliant on interest rates to drive the market, it can also be affected by global economic factors, the strength of the Australian Dollar and business confidence. Changes to the global economy have the potential to affect business in Australia and, depending on the type of investment you've made, the commercial industry.

That said, commercial property generally generates a higher return on your investment. Although there is a higher entry point for investment, it ultimately provides a higher return on investment as long as the lease covenants and tenancy profile is sound.

What to look for in a commercial property investment:

For those starting out in the commercial property industry, first consider the types of commercial property you can invest in:
• Office buildings – from single tenant buildings to multi-level/multi-tenancy office buildings
• Retail – from standalone shops to shopping centres
• Industrial – smaller industrial properties to complexes
• Residential blocks – apartment complexes or units. Any more than eight units is considered to be a commercial property
• Specialised properties – properties like hospitality, storage facilities and hotels
For those starting out, it's important to take small steps. The most straightforward investment they could consider would be a shop and residence.

Understand the location:

Location is just as important for a commercial investment as it is for a residential property investment. Whether regional or in a CBD area, the fundamentals need to be right to generate a good return. Consider the demand for commercial property and the location to services and amenities.

Investors find that there is considerable demand for retail and commercial property in areas where there is a high number of residential units under construction, with good infrastructure and services.

Understand the tenant:

With a residential property, tenants tend to come and go; depending on the property type, commercial property tenants stay for longer periods of time.

The tenant you are taking on as part of your investment is very important. Depending on how sophisticated your investment is, it can take longer to replace a tenant and can potentially affect the value of your investment. Take the time to understand your tenant; how long have they been there? Can they afford the rent? Ideally investors should look for an established tenant, with a strong fundamental business.

Commercial investment generally offers savvy investors a higher return from day one, with the potential for annual increases far better than for residential investments. There are, of course, different considerations to keep in mind but, in the highly competitive property market, it's worth thinking outside the box and looking at diversifying your portfolio.
Read more: 
Hidden tax boosting property values 
5 keys to successful property investment
Investors need to reconsider tenant expectations 
About the Blogger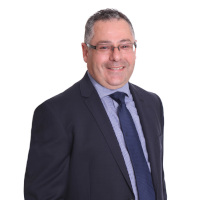 Michael has worked within the valuation, property risk and consultancy departments for the largest national and leading international bank for some 20 years, providing specialised advice to their retail, commercial, institutional banking and collection teams. Michael served 12 years at HSBC where he was responsible for ensuring best practice in lending against real property, the maintenance property value pledged as security and maximising the price of property where the bank exercised its power of sale. Michael established and lead the specialised property team and was provided property consultancy advice for small to major transactions. Michael joined Cohen Handler to head up the commercial division and through his detailed knowledge, experience, passion, capability and extensive network is keen to drive this arm of the business and to help his clients as their trusted advisor on their commercial property journey.
Top Suburbs
Highest annual price growth - click a suburb below to view full profile data: