With vacancy rates low and property prices on the rise, property investment can be a lucrative investment strategy – provided it is done well.
Blogger: Bob Korver, owner, Mortgage Choice Eight Mile Plains
A majority of Australian investors are motivated to buy property for financial reasons, new data has revealed.
According to Mortgage Choice's 2015 Investor Survey, 76% of investors said they bought their investment property to 'set themselves up financially for the future'.
So long as Australians buy the right investment property, property investment can be a great way for someone to future-proof their wealth.
Of course, finding the right investment property can seem like a daunting task – especially for first-time buyers. To make the process easier, it is important to know what key factors all investment properties should have.
To help Australians hunting in the market, Mortgage Choice has revealed the 'keys' to successful property investment:
Location, location, location: According to the Investor Survey, 59% of investors believe purchasing in the right suburb and street is a key factor when choosing a property. Indeed, buying a property that is ideally located is imperative as it can help ensure you always have tenants and achieve strong capital growth.
Revisit finances: Most people realise that establishing a finance strategy is an important first step to buying property. However, some buyers fail to revisit that strategy during the house hunting process – which can take longer than six months. While you may have been pre-approved for finance earlier in the year, recent changes to investment lending policy and pricing may affect your ability to finalise your finances come settlement. Remember to keep your finance strategy front of mind and to double check any financial advice you've received before placing an offer on a property.
In demand: Buying an investment property that is close to things like public transport, restaurants, cafés and educational institutions is always a good idea as it will help ensure you earn top dollar and keep the property occupied. Tenants love to be close to the action, so it's important to ensure your investment property is as well.
Know your numbers: Do your research on population growth, average rental income and vacancy rates, in the areas that interest you. The more you know your numbers, the easier it will be to buy a property that meets your needs.
Repairs and renovations: Keep your eyes peeled for any maintenance or renovations a property requires. From the first inspection it is important to weigh up quick and easy fixes, which will boost your rental income or capital growth, over those that will be more costly and timely.
Table: Key motivators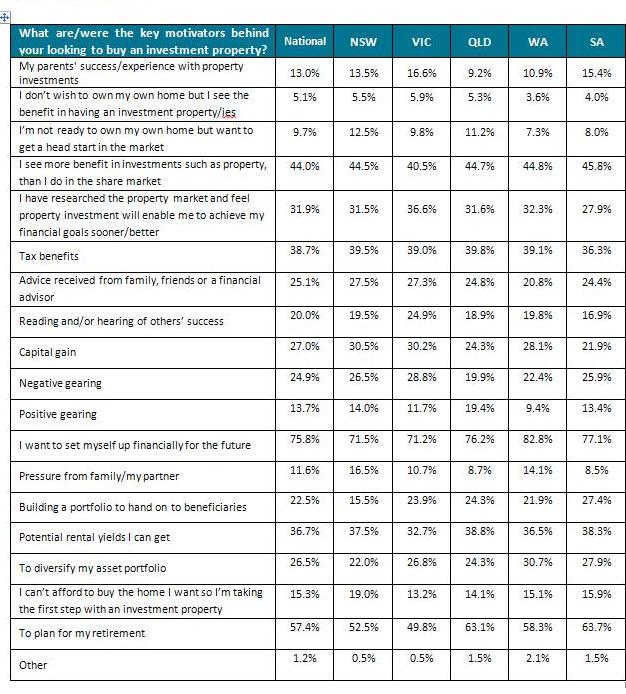 Read more: 
Hidden tax boosting property values 
The other type of property investment 
Investors need to reconsider tenant expectations 
About the Blogger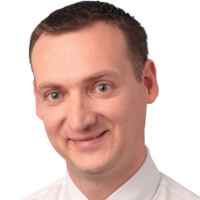 Bob Korver is the owner of the Mortgage Choice Eight Mile Plains franchise in Queensland. He has more than 20 years' experience in financial services, having held various senior positions at one of Australia's major banks before joining Mortgage Choice in 2011.
With a Certificate IV in Financial Services and a Diploma of Finance and Mortgage Broking Management, Bob is well equipped to help his customers with a wide range of enquiries, including business lending, commercial property finance, equipment finance, car loans, personal loans and home loans.
Traditionally known for providing customers with expert home loan advice, today Mortgage Choice in Eight Mile Plains is well equipped to help customers with more than their home loan needs. The franchise can also help customers with their broader financial needs, including but not limited to, commercial loans, personal loans, business lending, equipment finance and even car loans.
Top Suburbs
Highest annual price growth - click a suburb below to view full profile data: