Property investment seems to be the nation's favourite topic, but that doesn't mean it's the right choice for everyone. You need to know the answer to all of these questions before deciding if it's the best direction for you.
Blogger: Simon Rodger, CEO, Johnston Grocke
We continue to get frustrated seeing and hearing all the public commentary and marketing from property investment 'gurus'. Although many are no doubt intelligent business people, the one thing that stands out is that they all seem to preach that direct residential property is the right investment for everyone, all the time.
This is regardless of financial position, age and stage of life, tax position, attitude to risk and existence of other wealth creation strategies.

Before diving head first into property, we suggest being clear with the following questions:
Why?
Investing as a result of a chat with friends, or in response to the bombardment of property spruikers on the radio and social media, is not the right reason. Property as part of a longer-term, diversified wealth creation, tax minimisation and investment strategy is a much better reason, as is planning for retirement, downsizing or accommodation for the kids who are finding it much harder to get into the property market these days. It's also necessary to understand the need for 'yield' versus the desire for capital growth. Of course, we all want both.
What?
House, townhouse or apartment? New or old? Off the plan or already built?
We may all have our individual preferences, however, the key is to understand the risks and benefits of each, as well as the demographic trends and government policies that dictate how future generations and populations will be living. Also, don't ignore the benefits of tax depreciation. The other massive and obvious consideration is: what can one afford? A good financial strategy is key here, together with strong tax and loan structuring advice.
Where?
The number of so-called 'hotspots' drives us crazy. Surely, they can't all be hot? Lifestyle trends, population trends, infrastructure and education investments can all combine to be good indicators. Whether you would personally live there or not is less of a consideration, although it's generally better to invest in a location where there are good owner-occupier numbers and low rental vacancies. Also, the specific location in the suburb can be more valuable information than the general suburb itself.
When?
The million-dollar question. Property prices move in cycles, and each capital city can be at different stages of the cycle for various reasons. Many investors quite rightly look at what's happening in the market to help guide when to get in, but many unfortunately forget to look at their own personal circumstances to help determine when the timing is right for them. This again highlights the need for a decent plan and a good understanding of what you want to achieve overall – not just for one specific piece of real estate.
How?
Get some advice. Develop a plan and write it down. Consider the structure and entity that will be borrowing money, understand borrowing constraints, understand your tax position, retirement plans, family situation – the list goes on. It is not necessarily complicated, but it is important to do it right and to partner up with someone who has sufficient expertise (not just 'experience') in property, financial planning, tax, finance broking and insurance.
Read more: 
Massive increase in vacancy rates
EXCLUSIVE: The 6 week property transformation - episode 2.2
More foreign buyers in government's sights 
Property investment is 'pot luck' 
Exclusive series: The 6 week property transformation episode 2 
About the Blogger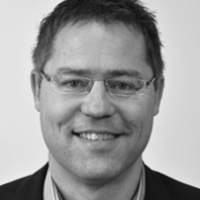 Simon Rodger is the CEO of Johnston Grocke. 
With a diverse range of professional experiences both in and outside of the finance and property industry, Simon brings a strategic and commercial focus to the business, together with a passion for outstanding client service. Simon is a firm believer in the value of having a professionally run firm that can help clients save time and money by providing multiple services from the one place.
With additional responsibilities outside of the firm, especially with South Australian football and the community services sector, Simon is often accused of taking on too much. He knows he is guilty of this, refuses to admit it, but acknowledges that even though a day off doing nothing sounds magnificent, in reality he would get bored.
For over 20 years, Johnston Grocke has been helping people make sound financial decisions based not only on the best advice, but also by offering them the freedom to choose the best option for them. Right from the very start, we were determined to build our business based around care, integrity, commitment and professionalism. And we have not wavered from our principles. We see your world. We respect what you value. That's what sets us apart as a financial services group. Johnston Grocke is a people company, dedicated to giving clients the freedom to choose a secure, financial future across the broadest possible range of financial, business and property services.
Top Suburbs
Highest annual price growth - click a suburb below to view full profile data:
latest news