APRA's lending changes have been making a real difference to buyer activity, with previously popular investment stock suffering as a result. Here's the type of property you should be investing in if you want to stay ahead in the current market. 
Blogger: Cate Bakos, director, Cate Bakos Property 
I have been working predominantly with investors for more than a decade. In fact, over the last five years, my balance of investors versus owner-occupiers has typically been 80/20. Of late though, that figure has changed.
Since the eastern seaboard states have been experiencing sharper growth trajectories in the capital cities, I've found that buyers who have been searching for their family home have been missing out at auction, finding it harder to buy within budget, and have generally found it harder to deal with competitive buying situations. Desperate buyers, motivated buyers and despondent buyers have been prepared to seek the assistance of a professional in a final bid to secure their family home.
While home-finder numbers crept up and eclipsed investor numbers in the first half of 2015 for us, APRA's final blow has instigated the most significant change. Up until July this year, we had fielded home-finder enquiry at a similar pace to investor enquiry, but since investor Loan to Value Ratios (LVRs) took a tumble, our rate of contact from investors has declined.
Some existing investor clients were forced to downgrade their budgets, while others were priced out of Melbourne and introduced to regional options offering higher rental yields. Sadly, a few were pushed out of the market altogether.
The reality of the APRA changes at the coal face has washed through too. We are seeing stronger numbers of apartments available for sale. We know that investors who are selling off their apartments are not facing the same amount of glee and positivity that house sellers are facing. We are fielding calls about off-the-plan concerns, and we're resisting harder-to-finance properties when the agents call us with these 'opportunities' (more often than ever before).
The interesting thing is that houses are outperforming; and the divide is widening. Cashed-up first home buyers are stretching hard, and upgraders are leveraging with all their might. Records are being broken and even experienced agents are being surprised by some of the strong results in the inner-ring, sought-after suburbs.
We predict that the house and unit market in our capital cities will run at a dual-speed pace, and until 'investor lending' protocols soften, this dual-speed performance will only continue to become more obvious. Houses are smashing records while some higher density apartment sales are stagnating.
Investors need to focus on owner-occupier appeal like never before, because APRA's changes are adversely affecting mainstream 'investor stock' and, until lender appetite for investment lending increases again, classic high depreciation, higher density, investment-grade apartments will continue to be hard hit.
Investors who are targeting apartments should recall some of the classic owner-occupier appealing elements, from residential street appeal, and scarcity/originality to local lifestyle eateries and public transport amenity. To fall prey to tax deductions alone represents a risky financial future in this current economic climate.
Read more: 
5 tips to maximise your portfolio 
EXCLUSIVE: The 6 week property transformation - episode 3 
How to master the buy-and-hold strategy 
7 reasons you should be investing in Australian property 
Exclusive series: The 6 week property transformation - episode 2.2 
Exclusive series: The 6 week property transformation - episode 2
About the Blogger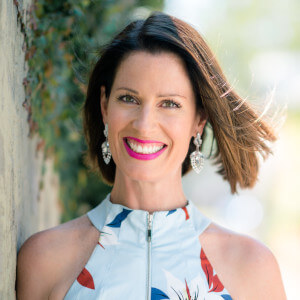 Cate Bakos is an independent buyers advocate, a qualified property investment advisor, and owner and manager of Cate Bakos Property.
Top Suburbs
Highest annual price growth - click a suburb below to view full profile data:
latest news