Statistics show that more than 70 per cent of property investors own just one investment property. Here are seven steps to set yourself apart from the average investor and help you build a multi-million dollar portfolio.
Blogger: Damian Collins, managing director, Momentum Wealth
Many investors don't understand the essential seven steps they need to follow in order to buck the trend and build a massive property portfolio.
In this article series I will explain these seven easy steps, which any property investor can follow.
In my previous article I discussed step six to building a massive property portfolio – why it's necessary to stay informed and maintain ongoing education on the property market.
In the final part of this article series I will explain step seven  to building a massive property portfolio – the necessity to regularly review your holdings.
Step seven – Portfolio Review
The seventh and final step is to regularly review your property portfolio.
A regular review of your property portfolio will help you remain on track to meeting your property investment goals, and identify if you're deviating from this path.
It provides investors with an opportunity to review their circumstances and ensure the strategies they're pursuing are proving effective.
It's not uncommon for an investor's circumstances or the property market to change and these factors should be taken into consideration during your review.
This will help ensure your investments are performing well and meeting your expectations, while giving you peace of mind that you're on track for reaching financial freedom.
Recap: seven steps to building a massive property portfolio
1. Property investment plan: Create a property investment plan that outlines your goals, financial capacity, risk profile and life circumstances.
2. Finance strategy: Adequately structure your finances and engage brokers who specialise in investor loans.
3. Property acquisition: Purchase properties with high price-growth drivers (i.e. high demand/low supply, located in strong economic areas with revitalisation initiatives/ major infrastructure projects).
4. Planning and development: Accelerate your wealth by completing renovations or developing your property.
5. Property management: Engage professional property managers that will optimise your assets.
6. Ongoing education: Stay informed and maintain ongoing education of the property industry.
7. Portfolio review: Complete a regular review of your investment properties to ensure your assets are helping you reach your property investment goals.
By following these seven steps, you'll be able to start building your own massive property portfolio.
Once you've purchased your first investment property, and you're ready to buy again, review and update your property investment plan and start the seven-step process again.
Read more:
3 big risks to your positively geared strategy 
EXCLUSIVE: The 6 week property transformation - episode 5
Is a renovate-and-flip project right for you? 
6 ways to maximise your investment's sale price
About the Blogger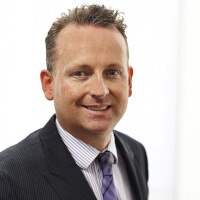 Damian Collins is the founder and managing director of Momentum Wealth, a Perth-based property investment consultancy that specialises in building the long-term wealth of its clients by assisting in the strategic planning, financing, acquisition, development and management of their investment properties.
Top Suburbs
Highest annual price growth - click a suburb below to view full profile data:
latest news