Real estate agents have a lot to offer you – don't be deterred by their position.
Blogger: Amy Mylius, buyer's advocate, Cate Bakos Property
We can't pretend that real estate agents don't get stereotyped. Many buyers don't trust agents, and assume that a lot of what they say is a fabrication or exaggeration. It's true that the agent is working for the vendor, but they also have an incentive to assist and coach the buyer. Without a buyer, there isn't a sale. The agent is the primary source of information and a direct line to the vendor, so it's essential that buyers don't let any prejudices get in the way and try to work with the agent, rather than against them.
The agent needs to be your ally, and it's important that buyers don't do or say anything that could get the agent offside. Being rude, dismissive or presumptuous can cause the agent to become defensive and potentially imitate your behaviour. And on the flip side, if the agent is being unhelpful and impolite, that gives you all the more incentive to be friendly and demonstrate that you're not there to give them a hard time. An agent who likes you (or at least doesn't dislike you) is much more inclined to help.
Be prepared. Even if you're the nicest person in the room, if the agent can tell that you're not ready to buy, they're likely to lose interest in you. Asking the right questions (and also knowing what not to ask) will signal to the agent that you're a buyer who they can invest their time and attention in. Having your pre-approval and deposit ready to go also means that if the agent calls you to say that the property is selling prior, you'll be in a position to negotiate.
If the agent has already qualified you, and wants to help you, then you're putting yourself in the best position to have the agent call you about off-market properties. These are properties that might not ever go online or be shown to the general public, and only a select handful of buyers will find out about them. An agent generally won't send an off-market property to a buyer who can't pounce fast, as they're often sold fairly quickly. If you've managed to build some rapport with the agent, then you're more likely to be at the top of their call list. The same goes for not being a sore loser if you aren't successful at an auction. We've often been the under-bidder at auction, only to have the agent approach us afterwards to offer an off-market property in the same block or neighbourhood that he can show us.
If you like the property, whatever you do, don't pretend that you're not interested. There's an age-old perception that you shouldn't let the agent know you're too keen, but if you don't tell them that you want to buy the property then they might sell it without giving you a call.
At the end of the day, the agent and the buyer are working towards the same outcome. Now and again there might be an agent who seems to have a chip on their shoulder and they just aren't prepared to help, but our motto is that you should never let a bad agent get between you and a good property. Like all things in life, it's always more rewarding to be the bigger person.
About the Blogger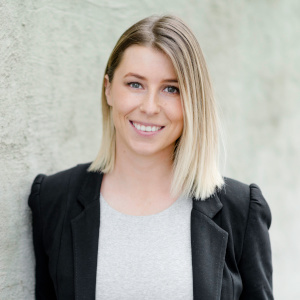 Amy Mylius is a Buyer's Advocate with Cate Bakos Property in Melbourne and a Licensed Real Estate Agent. She has a Commerce/Arts Degree and a Certificate IV in Property Services. Amy has a background in property leasing and previously owned her own business in the energy efficiency field. Amy has strong research and analysis skills, which she applies to all facets of property investing, including historical sales analysis, rental appraising, cashflow projection and suburb gentrification.
Top Suburbs
Highest annual price growth - click a suburb below to view full profile data:
latest news