There are a number of things investors can do to ensure they walk away with a property on auction day.
Blogger: Simon Cohen, managing director, Cohen Handler
Attending an auction, surrounded by the competition, can be a nerve-wracking experience — especially if you're not a seasoned buyer or frequent auction attendee.
While we've seen a shift from a dominant seller's market to a market a little more in favour of buyers, we've not seen the end of the real estate 'boom' despite reports to the contrary. What we are seeing are fewer buyers on each property and thus the opportunity to pick up better deals.
While reduced competition at auction is good news for buyers, it doesn't mean 'no competition'. Securing a property at auction is still going to be very competitive.
That said, there are things buyers can do to build confidence and increase the likelihood of securing a property at auction.
1. Attend auctions and learn
As with all learning and research, the best form comes from experience — and this means attending a couple of auctions first-hand to uncover just how competitive the location and property type you're considering is. Bidding confidence will grow with more time spent learning about and understanding the auction process, especially the dos and don'ts of bidding. Just being a part of the action can greatly improve your skills, confidence and chances of success when your time comes around to bid. It will also ensure that you learn not to get emotional if you're outbid during your first few tries.
2. Understand the market
How the market behaves in the lead up to an auction can help determine your chances for success. The recent shift from a frenzied market to a more stable one means buyers have become more patient when it comes time to auction. As the market gets less crazy, buyers are less likely to be sucked into a bidding war, or pay a premium exceeding the vendor's reserve price. Being armed with such knowledge will ensure you are at an advantage.
3. Invest in an expert
If knowledge comes from experience, who else is better placed to help you succeed at auction than the people who know the market inside out? Investing in an expert from the beginning to the end of your property search can help eliminate the often intimidating process of navigating through the hidden auction nooks and crannies. Not many people know that 40 per cent of properties don't even make it to the auction and are purchased off or pre-market. Property experts like buyers' agents have good relationships with a vendor's agent, and are privy to such knowledge. If you want to purchase a property at auction, they have the experience to read the situation and determine the best strategy for success.
Read more: 
Outer-suburb markets could halve in value 
How much are celebrities' homes going for?
Commercial property investors reaping rewards 
Developer jailed after investors lose life savings 
Market to slow for 'prolonged period' 
About the Blogger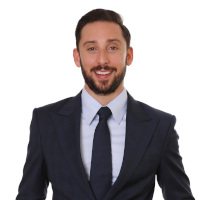 Simon Cohen is the Managing Director and co-founder of Cohen Handler. Simon has 12 years of experience in the Sydney Real Estate market, with the majority of time spent with the Ray White sales office in Double Bay — he consistently won awards and was in the top 3 per cent of real estate agents nationally. Simon identified a gap in the industry, where no one seemed to be representing the buyers. Since co-founding Cohen Handler in 2009, Simon has become the most recognised and renowned Buyer's Agent in Australia.
Top Suburbs
Highest annual price growth - click a suburb below to view full profile data:
latest news