Is it time to start thinking about renovating your long-term investment properties?
Blogger: Cam McLellan, director, OpenCorp
Today I want to talk about ageing portfolios. So you've invested, done well and built up a portfolio of 30 brand-new properties… but they're not brand new any more!
When Al and I are stumped, we go to his dad Steve and ask for his angle because he is a long-term investor. In the early days he used to say to us, "Slow down boys, time is on your side!" but we didn't listen to him, we went off like lunatics, building our property portfolio. Now, we say the same thing to our staff when they are getting all excited about building their portfolios. Slow and steady wins the race, but what happens after time has passed and you've won the race?
When you start to age, you go and get fixed up – so what happens when your portfolio starts to age? Let's say you've got a 30-year-old property; you bought it new so you would get the best tenants, no rental vacancy, depreciation and quick loans but now it has aged. You're in a bit of trouble because you're not appealing to the tenants, you've lost your depreciation benefits and the property isn't getting the maximum rent.
The good news is you can turn it all around because your property has, at least, tripled in value. We did the numbers: one option is to knock it down and rebuild a new house but that doesn't work. We toyed around with selling it but that doesn't work because of the tax you would pay. So we ran it past Steve and he's a builder, so that helps. He said, "What's a new bathroom worth, $5,000? A new kitchen, $5,000 to $7,000? A paint job, $5,000? New carpet, $5,000? So for $20,000 you will have a brand-new house!"
You could even go crazy and spend $30,000! Steve explained that we're not in the situation investors used to find themselves in when people were buying weatherboard houses. When they aged the weatherboard would rot and need to be replaced, the roof would rot and the house might have contained asbestos, which would have needed to be removed. Today you have a well-built brick house, with a concrete roof. We have new standards and the work to again make it appealing to tenants is cosmetic; it can get you another 20 years.
Read more: 
7 things you may not know about wealth creation 
10 steps to finding the perfect property investment 
The negotiation tactics that can ruin a deal 
How much does it cost to hold an investment property? 
Contact this Blogger Immediately
About the Blogger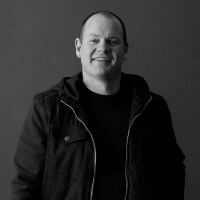 Director of OpenCorp, Cam McLellan is committed to sharing his passion and property investment knowledge with everyday Australians.
After thriving in the telecommunications, technology and recruitment sectors and making six BRW Lists in 8 years, alongside accomplished OpenCorp. entrepreneurs Matthew Lewison and Allister Lewison, founded OpenCorp. eight years ago.
Cam started investing in real estate at a young age and quickly mastered the art of building sustainable wealth. He has used the same wealth building strategy to develop a multi-million dollar business, sharing his knowledge and skill with ordinary Australians. Cam has personally bought, sold and developed numerous properties and has an extensive residential and commercial investment portfolio.
Top Suburbs
Highest annual price growth - click a suburb below to view full profile data:
latest news