When purchasing an investment property, there is much more than just the cost of the dwelling itself to consider.
Blogger: Bob Korver, owner, Mortgage Choice
There are several expenses that all investors should understand and be prepared for, including:
1. Pest and building inspections
When buying a property (regardless of whether it is for owner-occupied or investment purposes) it is vital to conduct pest and building inspections. A pest and building inspection can cost anywhere up to $700 depending on the company you go with. While $700 may seem like a significant expense, it is a small amount to pay for peace of mind and it can help you to avoid buying a property with faults.
2. Purchase fees
In addition to the pest and building inspection you have to pay for, there are certain fees and charges you will face, so it is important to factor these into your budget. Such fees can include:
Lenders Mortgage Insurance – if you need to borrow 80 per cent or more of the property's purchase price, you will be required to pay Lenders Mortgage Insurance (or LMI), which can be thousands of dollars. This fee can be paid as a one-off sum or capitalised onto your loan.
Loan Application Fee – depending on the lender and investment product you want, you could be required to pay a loan application fee. This fee could set you back a couple of hundred dollars.
Stamp Duty – this is one of the biggest costs you will face when buying a property. The amount you have to pay in stamp duty will depend on where you buy and how much you pay for your property.
3. Solicitors/conveyancers
As a property investor, it is important to have a reliable, trustworthy solicitor on your team. Your solicitor or conveyancer will play an integral part in the purchasing journey as they complete all of the legal work involved in purchasing real estate. Shop around and partner with a solicitor or conveyancer you have a good rapport with. Depending on your property investment plans, they could play a very integral role in your life, so it is important to work with someone you like.
4. Accountant
Accountants are another important professional to have on your team. An accountant can help you make the most of the various tax incentives offered to property investors. While a good accountant won't come cheap, they can be worth their weight in gold, so it is important to partner with a reputable accountant you trust.
5. Financial adviser
As a property investor, it is also worth using a financial adviser. Financial advisers will offer advice and guidance on the best investment decisions. They will help you to make your money work harder.
6. Property manager
While you can choose to manage your investment property privately, if you have a busy life or are wanting to build a significant property portfolio then it is worth investing in a good property manager. As their title suggests, a property manager will manage your property on your behalf and complete tasks like finding suitable tenants and collecting rent. Property management fees vary from agency to agency and can be anywhere between 4.5 and 10 per cent of the weekly rent.
7. Insurance
As a property investor, it is important to properly insure yourself and your property. Landlords insurance, for example, will cover you from any financial losses connected with rental properties. Generally speaking, landlords insurance covers the building, with the option of insuring any contents that belong to you inside the premise.
These are some of the common costs associated with buying and owning an investment property. As you can see, there are some significant costs associated with this type of investment and it is important to factor them in to your budget. That said, at end of the day property investment can be a very lucrative investment strategy provided it is done correctly and you understand exactly what you are getting yourself in for.
About the Blogger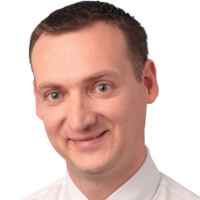 Bob Korver is the owner of the Mortgage Choice Eight Mile Plains franchise in Queensland. He has more than 20 years' experience in financial services, having held various senior positions at one of Australia's major banks before joining Mortgage Choice in 2011.
With a Certificate IV in Financial Services and a Diploma of Finance and Mortgage Broking Management, Bob is well equipped to help his customers with a wide range of enquiries, including business lending, commercial property finance, equipment finance, car loans, personal loans and home loans.
Traditionally known for providing customers with expert home loan advice, today Mortgage Choice in Eight Mile Plains is well equipped to help customers with more than their home loan needs. The franchise can also help customers with their broader financial needs, including but not limited to, commercial loans, personal loans, business lending, equipment finance and even car loans.
Top Suburbs
Highest annual price growth - click a suburb below to view full profile data:
latest news