Doomsday predictions are causing a stir among property investors, but those who stick to the fundamentals needn't worry.
Blogger: Victor Kumar, director, Right Property Group
"The bubble will burst and property will devalue by 30 to 50 per cent." Every time I hear doomsday predictions, I cannot help but laugh.
Doomsday predictions work very well to help create controversy and sell newspapers (and these days, generate internet traffic). We all seem to live in the fear of losing it all because of some calamity that seems to be "just around the corner".
The bottom line is this: if you invest wisely, with strong adherence to fundamentals and not get swayed by the allure of instant wins, these doomsday predictions simply will not have any impact on you.
Recently in a 60 Minutes episode, we see such scaremongering by the media in what could easily be classified as sensationalism, not journalism. To learn more about this, follow this link to the podcast by my business partner Steve Waters, board member of PIPA and director of Right Property Group, along with Ben Kingsley, and Phillip Tarrant, publisher of this and other publications.
But for starters, let's look at where most people go wrong, as it is straying away from fundamentals that get people unstuck.
We already know what the general fundamentals are – infrastructure, hospitals, schools, transport and the like. What I have done with my portfolio, and with my clients' portfolios, is look at a few extra things.
One of these extra things is liquidity. Check to ensure that there will consistently be enough buyers around who will buy the property off you should you need to sell it for whatever reason. Add to that a further checklist of the area not being dependent on just the one industry for employment and economic drivers, and you are on to a winner.
Of course one can't forget the added zing an area can have when there is a cafe culture developing, which is a sure sign of changing demographics. An area must have lifestyle options readily available, and shouldn't be in a mining town where the growth and rental demand is very transient and dependent on the resources industry, which was the undoing of the couple who were portrayed in 60 Minutes.
If you address the fundamentals and include liquidity and cafe culture as part of your checklist, you can't go wrong, so long as you can afford to hold on to the property with any negative cash flow it brings with it pre-tax.
About the Blogger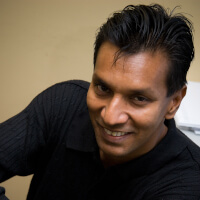 Nearly 15 years ago Victor and his wife came to Australia from Fiji with just $4,500 in their pockets. They worked hard as radiographers but realised this was not the way to prosperity. Victor embarked on a process of building wealth through property. He has amassed a substantial property portfolio, and is still actively buying and renovating property. His recommendations are based on what works in today's market, not what used to be effective a year or more ago.
Victor's experience, finance background, and financial planning qualifications mean he is well equipped to negotiate with banks – helping them find ways to say "Yes". He has also invested significant time and money in learning from other property investment experts and knows how to make a portfolio work.
Of course, Victor has made a few mistakes along the way but these have made him wiser – and he'll let you learn from his mistakes so you don't need to make them. His goal is to help you achieve your financial goals by sharing his extensive knowledge about financial structures and investment property.
Victor is now sought after as a keynote speaker at several property investment seminars and is acknowledged by his peers as an expert in the industry.
Top Suburbs
Highest annual price growth - click a suburb below to view full profile data:
latest news