When we talk about property investment, most think about buying a residential property – but it's time to think outside the box.
Blogger: Bob Korver, owner, Mortgage Choice Eight Mile Plains
While residential property investment is a very popular and savvy strategy, it isn't the only type of property investment.
Today, a growing number of potential investors are looking to commercial properties.
Commercial properties are not only (in many cases) more affordable than residential properties, but they also have the potential to attract investors with strong yields and value growth.
Commercial property covers a range of options, from offices and retail spaces through to car parks and industrial properties such as warehouses and factories.
For those seriously considering investing in commercial property, it is important to be aware that it works a little differently to residential property investment.
Indeed, while the basics of investing in commercial property are very similar to those of residential property investment – for example: you rent out your investment property and receive rental income from the tenant (or 'lessee') – there are still some subtle differences.
1: Leases
Commercial property leases usually run for much longer periods than residential ones – typically several years rather than six to 12 months. For many investors, the long lease arrangements are a great benefit of investing in commercial property, as it gives them greater certainty of rental income.
It is important to keep in mind that it can be harder to secure a lessee on a commercial property that is designed for a specific purpose. As such, opting for a property with multi-use appeal may help you attract a broader range of tenants.
2: GST
When you buy a commercial property you will be required to pay Goods and Services Tax (GST), so it is imperative that you allow an extra 10 per cent on the property's purchase price. As an investor, you may be able to claim the GST back as an input tax credit against the GST charged on the property's rent.
3: Maintenance
Unlike in residential property, the costs of maintenance, rates and repairs on a commercial property are paid by the lessee. This means more of the rent you receive goes towards your profit. However, be sure your commercial lease spells out who is responsible for the property's ongoing expenses.
As with any property investment, location plays a big role. When looking for commercial properties in particular, look for an area offering good transport links, a nearby pool of workers and surrounding businesses that could offer support to lessees.
4: Deposit size
Finally, when buying a commercial property you usually need a larger deposit to secure approval for the mortgage. Most lenders offer a maximum loan-to-value ratio of 70 per cent, which means you need a minimum 30 per cent deposit.
As far as mortgage options go, there are a wide variety of commercial property loans available and most work in much the same way as a residential home loan. As an investor you can choose between a variable rate, fixed rate, combined variable and fixed rate, principal and interest or interest-only loan, often with useful features available like fee-free additional repayments or an offset facility.
Before deciding on a commercial loan or investing in commercial property in general, it is important to speak with a professional to see if this is the right investment solution for you.
About the Blogger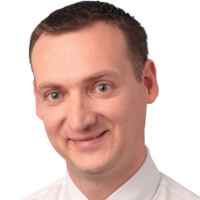 Bob Korver is the owner of the Mortgage Choice Eight Mile Plains franchise in Queensland. He has more than 20 years' experience in financial services, having held various senior positions at one of Australia's major banks before joining Mortgage Choice in 2011.
With a Certificate IV in Financial Services and a Diploma of Finance and Mortgage Broking Management, Bob is well equipped to help his customers with a wide range of enquiries, including business lending, commercial property finance, equipment finance, car loans, personal loans and home loans.
Traditionally known for providing customers with expert home loan advice, today Mortgage Choice in Eight Mile Plains is well equipped to help customers with more than their home loan needs. The franchise can also help customers with their broader financial needs, including but not limited to, commercial loans, personal loans, business lending, equipment finance and even car loans.
Top Suburbs
Highest annual price growth - click a suburb below to view full profile data:
latest news