When attending open-for-inspections, there are a number of processes to put in place to ensure you are making the most of your time.
Blogger: Cate Bakos, director, Cate Bakos Property
As professional buyers, we have good traction for our clients when it comes to establishing a brief, setting up our searches, visiting properties and gleaning real information from the agents. It surprises some clients when we suggest that we could find success for them within a couple of months, but being organised and having a proven formula for shortlisting properties is what makes the difference between a professional buyer's search and an inexperienced approach.
I've penned this article to share with readers some of the processes we adhere to when searching, shortlisting and inspecting on behalf of our clients.
1. Have a clear and viable brief, and one within a designated location. Working out the suburb(s) preferred, the type of property required and the size of land that is suitable to the desired budget is imperative. Once a buyer is looking in a location where they are likely to spot properties which are suited to their budget, they can rest assured that their days attending opens will be minimal. When we meet buyers who have been searching for over six months (or even years!), we know that either their expectations of what their budget will afford them are unrealistic, or they are looking for a particularly rare property in an area where they don't come up often enough. Having a broad array of properties to inspect is smart. If the buyer is searching for a 'one percenter', they will need to turn over a lot of stones to find their diamond, and the time they spend hunting could equate to months or years. In a moving market this can represent tens of thousands of dollars in lost opportunity.
2. Check the online listing as carefully as possible before driving out to see the property. Things that can make or break the deal are often obvious with the help of Google Street View, satellite view, a local council portal with nearby planning activity details, a phone call to the agent or a quick search of the street on a property portal (in an effort to see the prices that neighbouring properties have sold for). We avoid visiting properties we would reject based on streetscape, neighbouring factories etc. Our time is valuable and there is no point scheduling appointments if we can see from our computer screen that the property is a no-go.
3. Itemise an itinerary and stick to it. Dropping in on unplanned inspections is exciting, but the property would have been identified in your search if it was within your search parameters. If you are searching within a few different localities, separate your inspection days for each patch so that you aren't driving across town on a busy Saturday and wasting time. Be prepared to put your Saturday social life on hold for a couple of months. This is a serious job that deserves serious commitment. If you regularly inspect properties, not only will you familiarise yourself with the properties in the area, but you'll become familiar to the agents too and they will be particularly helpful about all sorts of listings out there.
4. Take notes at each property, including identifying the agent you met, scoring the property and filming/photographing items of interest (with the agent's permission). It's important to catalogue your inspection notes before you confuse yourself with a long line-up of listings.
5. Be friendly and honest with the agent about what you are looking for and what your thoughts on their listing are. This DOESN'T include telling them your upper budget limit, but it does mean that you need to tell them what your criteria is. They will keep you in mind for pre-market and off-market opportunities if you are nice to them. DO let them know that you are prepared, have your finance sorted and are ready to buy.
6. Read the auction results EVERY week. See what certain properties you inspected sold for. Your database of values will grow rapidly and you will become quite expert in discussing sales results with the agents, and fine-tuning your own search parameters using this knowledge.
7. Contact the agent if/when you make a decision that you are interested in buying the property (even if you are still deciding between it and another). If the agent knows you are interested, they will keep you informed on the progress of the sale. The most devastating post-inspection occurrence is when an agent sells a property without calling all interested parties. The agent can only know if you tell them you are interested. This is NOT the time to be coy or secretive with the agent.
The most essential tip is to ask the agent good questions, but only if you are interested in the property and only when other buyers are out of earshot. Establishing what settlement terms the vendors are interested in, which other recent sales compare to this one (this is a good tip – it can help you gain a better understanding of where the agent feels value sits) and whether the vendor would consider prior offers are all important questions to ask when interested.
And remember – an agent will take a serious, prepared and friendly buyer more seriously than a disorganised or secretive buyer.
About the Blogger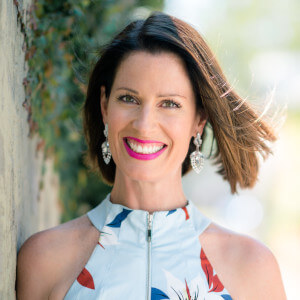 Cate Bakos is an independent buyers advocate, a qualified property investment advisor, and owner and manager of Cate Bakos Property.
Top Suburbs
Highest annual price growth - click a suburb below to view full profile data:
latest news