For property investors to be confident that they are protecting the overall value of their assets, it is essential to conduct routine inspections.
Blogger: Dan McQuillan, executive director, Investwise
If you ask most first-time property investors to rank the importance of regular property inspections when buying a property, they will generally place it low on the list, behind other issues such as the location of the property and selecting a tenant.
The reality is that regular property inspections are a key way that investors can protect the overall value of assets in the long term.
When someone buys their first investment property, their key focus is finding a suitable tenant.
Once they have found a tenant, most landlords tend to undertake property inspections irregularly or not at all.
Inspection is one of the areas most overlooked private landlords because many do not have the time to undertake thorough property inspections, or they trust the tenants to look after the property.
A thorough property inspection every three months ensures that the property is maintained to the same standard as when it was first leased to the tenant.
The inspection report also gives the landlord a better insight into how the tenant is looking after the rental property.
Regular property inspections ensure that the tenant knows they have to keep the property in good condition and advise the owner of any maintenance issues that need to be addressed.
For example, a leaking tap in the kitchen can cause major damage to cupboards if not corrected at an early stage. A broken paving stone that is not promptly repaired could cause a tenant to slip and result in personal injury, which may have legal ramifications for the landlord.
Another example is gardens. If the leasing contract stipulates that the maintenance of the gardens is the responsibility of the tenant, then a regular property inspection report will help ensure that this important area of the property is properly maintained.
Ensuring that the investment property is kept in a good condition results in greater savings for the landlord in the long term.
Landlords who do not maintain their properties on a regular basis often find that it is difficult to find new tenants. This can prove very expensive for the landlord because their property can be vacant for several weeks and they often have to reduce the rent to find another tenant because the property is in poor condition.
In addition, these landlords may achieve a much lower market price for their investment property if they have to sell. A landlord who fails to maintain their property often has to spend thousands of dollars to bring it back to an acceptable condition if they wish to achieve a pleasing selling price.
Private landlords should consider using the services of a professional property management company to undertake regular inspections. This service is tax deductible.
About the Blogger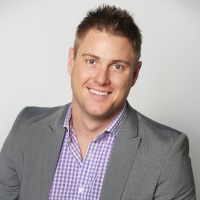 Daniel McQuillan has held senior positions in the property and financial services sector for over a decade. During that time he has gained professional qualifications and a wealth of experience that has enabled him to personally build a very successful property portfolio based on a targeted plan. In 2011, he established Investwise so he could utilise these skills to help other people create wealth through similarly devising a personal investment model that best suited their personal circumstances. As a result of this targeted and personal approach to property investment, Investwise is now one of the fastest growing property investment advisory services in Western Australia.
Further information can be found at www.investwise.net.au
Top Suburbs
Highest annual price growth - click a suburb below to view full profile data: