Misinformation can stop your property portfolio in its tracks. Make yourself aware of the most common investment myths to separate fact from fiction.
Blogger: Peter Gianoli, general manager, Investor Assist
The biggest danger to wealth creation is misinformation.
Here are some common myths and facts about property so you can make sensible decisions based on solid information:
Myth: Now is a bad time to invest in property.
Fact: It's true that the markets around Australia have slowed recently and gone backwards in some areas. However, this isn't a threat.
It's a massive opportunity.
The key to investing in property is to get in early. As one of the first investors, you can get in at the cheapest possible price and enjoy massive capital gains as other investors push the price up.
And right now you can drive a bargain.
Myth: Waiting until you're ready is good advice.
Fact: Every day you sit on the sidelines you're going to watch prices and rents rise steadily. Right now the market has moved down a little, and you should jump in to get one (or more) of the bargains out there.
The odds are that in 12 months you'll kick yourself when you see how much capital growth you let go.
Now, I'm not saying to invest if it puts you in financial peril. Not at all. But if you're financially ready then you should seriously consider jumping in. Waiting won't make you money.
Myth: Interest rates are pretty low. But won't they go up and destroy the market?
Fact: Interest rates are very low right now; this is true. However, interest rates move up and down between 5 and 10 per cent, and have done for years.
This makes them almost background noise for smart investors: those who always look for areas that deliver value for money.
And as rents go up, the impact of a potential interest rate rise becomes less and less.
Besides, there are advantages to getting in now because you can lock in low rates and sit back and laugh as rates go up.
As for destroying the market – the market has risen strongly over the past 20 years despite high and low interest rates. So no, the market might slow a little as rates rise, but it will still rise and you can still make money.
My advice? Don't worry about interest rate rises, and get into the market.
Myth: We're just going to sell you something.
Fact: Our passion is helping everyday Australians get ahead using property. This means we don't sell properties at seminars because we know the first step is education. The next step is to look at your financial and lifestyle goals and examine your current financial situation.
Only then are we ready to see if we can help you achieve the life you want through property. Our founding philosophy is about helping people, and if we throw all our heart and soul into this then everyone succeeds.
Myth: I can't invest because I'll go bankrupt if I lose my job.
Fact: This is a genuine risk to be taken into account, and one of the 'what if' scenarios we'll work through with you. This is why we won't recommend you purchase unless you have the right financial buffers in place should something go wrong.
However, since most properties come close to paying for themselves, the impact of job loss may be less than you think.
There are also plenty of insurance options to protect you against different scenarios.
Myth: I'd love to invest in property but I can't afford it.
Fact: You might be surprised by how affordable an investment property is. Many people don't have a deposit saved up, but don't realise they can use equity in their own home as a deposit.
Or that they can use a smaller deposit if they pay mortgage insurance.
Another option is a family guarantee, where equity from a family member's house is used as security. Alternatively, you can purchase as a joint venture with somebody else.
Contact this Blogger Immediately
About the Blogger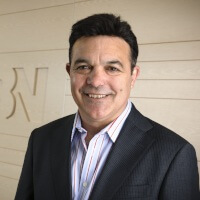 Peter Gianoli joined ABN Group in 2011 to establish Investor Assist. Peter has more than 15 years of experience in the property industry working across some of the country's premier development projects and throughout his career has overseen the sale and settlement of properties worth in excess of $1bn.  Peter is also a highly sought after public speaker and has educated audiences throughout Australia and around the world on topics including property marketing and investment.
Top Suburbs
Highest annual price growth - click a suburb below to view full profile data:
latest news