Building and pest inspections are a necessary evil – but what information can you get from them that you'd otherwise be oblivious to?
Blogger: Cate Bakos, director, Cate Bakos Property
Buyers purchase building inspection reports on a regular basis. Interestingly, the ratio of purchased reports drops substantially as purchase prices increase. Why is this? Perhaps it is because a more cashed-up buyer has stronger resources to address defects, or maybe it's because they are typically more relaxed about the process because they have done it before. We find that almost all first home buyers who target established property will not do so without a building inspection being conducted.
Building inspections rub salt into the wounds when buyers who attend auction do so under the belief that they have a strong chance at success, but later miss out. The pain and frustration can be much more significant if the buyers find that the auction reserve is beyond their capacity, because they can justifiably feel let down by the agent, who may have told them that they have a good chance based on the discussions at the door during the open-for-inspection.
However, despite the chances of wasted due diligence and $500 down the drain, buyers should carefully consider the reasons for conducting an inspection, and some of the time-saving, money-saving alternatives if they are sensitive to the usual bill.
First and foremost, a building inspection can be a 'make or break' exercise. A house that looks good enough to move right into could be valued at anything up to 15 per cent less if it has significant issues. These issues could range from substantial structural issues all the way through to illegal works or renovations that are out of code. And it's the 'invisible' issues such as roof, electrical wiring, stumps and structural issues that can spell the difference between a purchase strategy and an 'avoid' strategy.
I recall one property that had substantial cracking in the external brickwork. The resultant recommendation was to call in a structural engineer and it became apparent that the 1970s block needed some $200,000 worth of underpinning. This would have been a huge blow for our investor clients, who decided that the purchase was no longer feasible for them.
Secondly, an inspection isn't always completely black and white. It can offer important hints to the buyer for their understanding and planning down the track. It may not carry much bearing on the price they decide to set as their limit, but it could give them valuable information for future renovations, or insight into the items that they may have to be repaired or replaced.
We've seen many clients successfully plan renovations on the back of the information builders have shared with them about load-bearing walls and simple ideas to transform a space (e.g. adding walls/doors). We've even worked with builders who have been prepared to offer rough price guides to assist clients with understanding their top spend on a project.
We've also enjoyed a debrief with many a builder who has been privy to agent conversations about the property, the competing buyers and even the reserve. It's surprising what a friendly builder who is a good listener can glean from an agent who is happy to chat.
And when a building inspection is deemed a good idea by a buyer, there are clever options they can consider to keep the price of their due diligence down. Some of these ideas include:
Finding out if the seller has already had an inspection done so that buyers have less pressure associated with the decision to bid. I personally think it's a great idea for a vendor to pay a reputable local independent inspector to conduct the inspection and make the reports readily available to anyone with an interest in the property. This can make the difference between a random, last-minute buyer deciding to purchase on a whim, versus a buyer weighing up the cost and bowing out of the auction process when in fact they could have been a strong contender. In Victoria it's not so common, but many other states use this process more. The critical thing is making sure the builder is independent and the report is a PRE-PURCHASE inspection report.


Asking the agent if any other inspections have been conducted. Some builders will happily 'on-sell' a report to a buyer, and often it's around half the price and it saves the buyer waiting for 48 hours for the builder to go through and report back.


Taking a friend who is a builder and is prepared to offer a quality inspection report.


Making an offer 'subject to satisfaction with the building inspection within X days'. Granted, this is not likely to be an accepted condition at auction or pre-auction, but for a private sale or a post-auction property, the offer might still have traction.
Building inspections are valuable and offer insight. But being clear on the chances of success and level of competition is critical if a buyer is to avoid wasting their valuable savings. Nobody likes to collect building inspections.
Be the first to hear the 
latest
 property investment insights
About the Blogger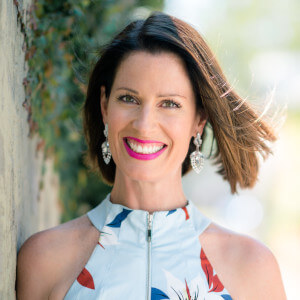 Cate Bakos is an independent buyers advocate, a qualified property investment advisor, and owner and manager of Cate Bakos Property.