Hiring the right property manager can be the key to a successful investment – but how can you be sure he/she is the best person for the job?
Blogger: Peter Gianoli, general manager, Investor Assist
It is important to do your homework when choosing a property manager, as they will be representing you and your investment. Finding one that has your best interests at heart is highly recommended.
Property managers are hired to handle the daily operations of your investment property, and are responsible for a range of jobs including, but not limited to: setting, collecting and adjusting rent, finding and handling tenants, maintaining and repairing the property, managing budgets and maintaining records.
We have compiled some key questions to ask prospective property managers:
1. Does the agency have a dedicated rental department, and how many staff will be looking after my property?
Many agencies place less value on property management than on the more glamorous sales department, and some even leave the management of clients' assets to the front-desk staff and receptionists. Ensure that your agent has a dedicated property management department.
2. Is a director/owner of the agency involved in the day-to-day management of the property management department?
You may find that in an agency where the director has an active involvement, the property management department will take their business more seriously.
3. How many years has the property manager been working in real estate?
Going to a brand-name agency doesn't mean their service is going to be any better. Many people start their careers in real estate as receptionists and then move up to the property management department, and some of the top performers move into sales. Yet some individuals choose property management as a career – this is the type of person who should be looking after your property. They should preferably have a minimum of four years' experience in the industry.
4. Will the property manager give me a written proposal? 
Some property managers just go out and look at your property and say, 'Okay, we'll put it on our books'. Look for someone who puts in the time and effort to present a professional image to you, and gives you a written proposal.
5. What geographical area does the property management service cover?
While you should be looking for a property manager with expert local knowledge, consider what your property portfolio will look like in a couple of years. Will you own a number of properties spread throughout the suburbs? You could either employ a specialist property manager in each geographical location or you could instruct a large property management company that covers a larger geographical area.
6. Does the property manager just hand out keys or do they attend property inspections with prospective tenants?
If they hand out the keys and let the tenant inspect the property on their own, move on to another agency. Too many things can go wrong with this approach and the security of your property is compromised.
7. How many properties does the manager look after?
A property manager who looks after too many properties may not have time to devote attention to your property. Some busy agencies have more than 250 properties per property manager. In general, this is far too many to give your property individual attention.
8. Do you have staff available to show my property to prospective tenants at least six days a week?
The hectic pace of life, and the advertising of rental properties on the internet 24 hours a day, mean a good property manager must be available to show your property when it best suits prospective tenants.
9. Do you have a system for checking prospective tenants' creditworthiness, rental history and current employment?
Ensure that your property manager subscribes to a major tenancy database and screens all prospective tenants carefully.
10. Do you have a system that performs daily checks for rental arrears and takes the appropriate action immediately?
A good property manager who uses electronic funds transfer for rent collections, and has up-to-date computer systems, should be able to monitor rental arrears daily and minimise late rental payments through regular communication with tenants.
11. Will you go to court for me, and what is your previous success rate?
Unfortunately, you just might have to go to the tenancy tribunal to protect your rights as a landlord. If this happens, you will need an experienced property manager to represent you, as tenancy laws have become quite complex.
The best advice we can give is to shop around when looking for a property manager. Ask friends and family for recommendations and make sure you have a good understanding of the fees and charges before you sign on the dotted line!
Contact this Blogger Immediately
About the Blogger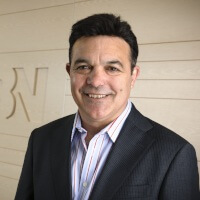 Peter Gianoli joined ABN Group in 2011 to establish Investor Assist. Peter has more than 15 years of experience in the property industry working across some of the country's premier development projects and throughout his career has overseen the sale and settlement of properties worth in excess of $1bn.  Peter is also a highly sought after public speaker and has educated audiences throughout Australia and around the world on topics including property marketing and investment.
Top Suburbs
Highest annual price growth - click a suburb below to view full profile data:
latest news