Have you considered renting your investment property to tenants with pets? Before you do, there are a few important things to consider.
Blogger: Grant Mifsud, senior body corporate manager, Archers Body Corporate Management
Picture this. You've found the perfect tenant for your investment property. They have an impeccable rental history, can move in immediately, and appear to be a long-term renter. But there's a catch – they have a pet.
There are many advantages to letting out a pet friendly apartment, such as attracting a larger pool of tenants, increased rental returns and investment security. However, it's important to consider the following questions.
Will the pet damage your property? Will it disturb other neighbours in the complex? And most importantly, do the strata by-laws stipulate conditions of approval?
It's common for investors to fall into the trap of thinking that the terms and conditions of owning an apartment are the same as those of a freehold property. Many don't realise that apartments are governed by strata legislation that has its own set of rules and regulations (by-laws). Under these by-laws, some tenants may not be allowed to keep pets, and if they are, there are often limitations on the type and size of the animal allowed.
Some pet-friendly apartment complexes also require the tenant to sign a Pet Keeping Agreement, which stipulates that the tenant agrees to a certain level of cleanliness, minimal noise and to take responsibility for any damage to the property.
There can be serious consequences for not checking the by-laws before accepting a pet into your investment property. Every apartment complex has different by-laws outlining the rights and responsibilities of the owner. If you are unsure about the by-laws governing your property, contact your body corporate committee to find out.
Breaches of the by-laws can attract a hefty fine, so it is best to be honest and upfront with your body corporate when considering letting your property to a tenant with a pet.
About the Blogger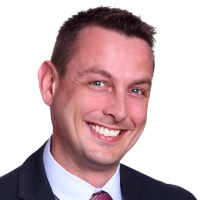 Grant Mifsud has more than 12 years' experience in the strata industry and has been a senior body corporate manager at Archers Body Corporate Management since 2007. Currently Grant manages a portfolio of clients with a focus on providing financial and strata legislation advice. Grant is a practitioner member of Strata Community Australia (SCA).
Top Suburbs
Highest annual price growth - click a suburb below to view full profile data:
latest news