If you are in the market for a new investment opportunity, buying a display home and leasing it back to the builder might be worth considering.
Blogger: Peter Gianoli, general manager, Investor Assist
Imagine if you could buy an investment property with all the bells and whistles, offering a guaranteed rental return of around six per cent for at least 12 to 24 months. Imagine if this also came with perfect tenants who would keep the place spotless, having the home professionally cleaned a couple of times a week.
In fact, the tenants would be so good that you wouldn't need for a property manager, so you save on those fees too. Does this sound too good to be true? Surprisingly, it's not.
More and more investors are discovering the benefits of buying a display home and leasing it back to the builder at a guaranteed commercial rate for the life of the display village. These opportunities aren't as easy to find as regular investment properties, but they do have the potential to offer impressive returns – just be sure to do your homework.
As with all property investments, buyers should exercise caution, and there are a number of considerations to take into account. The following points highlight the pros and cons associated with buying a display property as an investment:
Guaranteed tenant (the builder) for the lifespan of the display village, which could be anywhere from 12 months to five years
Since the tenant is the builder, it will be a lot more secure than renting to a normal tenant
No property management, inspection or let fees, meaning you could save thousands each year
Display homes are often in the best 'dress circle' locations and are surrounded by the highest quality homes in the estate – meaning you have the best possible future valuation
Landscape architect-designed gardens and outdoor living space, adding thousands to your home's value for no extra cost
The opportunity to purchase the furniture from the home – providing you with a fully furnished and decorated home, with premium art and homewares selected by interior designers
The house will be of the highest quality, as the builder will be keen to showcase their best work
The home won't be lived in while you own it, and the appliances won't be used – meaning your home will be returned to you in pristine condition
Regular professional cleaning and maintenance will add more value to your property – again ensuring your home will be returned to you in the best possible condition
Depreciation can still be claimed
High short-term returns during the lease back period could generate sufficient income to fund a deposit on the next addition to your investment portfolio
In some instances, finance may be harder to obtain, as some builders set a premium purchase price while the bank valuations will be considerably lower. Look for builders who use an independent valuation to set the purchase price
Availability of suitable properties is low compared with regular residential properties on the market
Once you have considered all the pros and cons of buying a display home as an investment property, and you have stripped away all the incentives and benefits marketed by the builder and considered the investment fundamentals of the property, you're looking at a great long-term investment.
Display homes are also a popular option with many first-time investors who are looking to minimise risk in the first few years of building a portfolio.
So if you are currently evaluating your property investment options, purchasing a display home is definitely worth your consideration.
Contact this Blogger Immediately
About the Blogger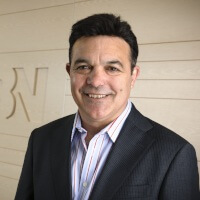 Peter Gianoli joined ABN Group in 2011 to establish Investor Assist. Peter has more than 15 years of experience in the property industry working across some of the country's premier development projects and throughout his career has overseen the sale and settlement of properties worth in excess of $1bn.  Peter is also a highly sought after public speaker and has educated audiences throughout Australia and around the world on topics including property marketing and investment.
Top Suburbs
Highest annual price growth - click a suburb below to view full profile data:
latest news