There are some costs and expenses which even seasoned investors can fail to account for. 
Blogger: Peter Gianoli, general manager, Investor Assist and ABN Realty 
Property investment should be a fruitful and meaningful investment that will hopefully go a long way toward securing your financial security. Estimating a realistic budget to meet the cost of property investment will make sure you have a sound-performing investment property, however all too often people can forget important costs and underestimate how much they will be spending.
Over the years I have noticed seven costs of property investment that investors regularly forget:
1. Accounting fees. Your standard accounting fees will increase when you own an investment property.
2. Strata levies. These levies might be set at a particular rate when you buy into a new development, but can sky rocket just a few years later because the building is no longer covered by warranties. This is particularly the case in new apartment complexes. If you invest in a property with facilities like gyms, pools, saunas and landscaped gardens, you should expect your levies to go up over time as these bring a large rental property cost.
3. Pest control. You will often need to have a yearly pest inspection or treatment, particularly in older properties.
4. Land tax (a state tax). This doesn't apply to every investor but is worth doing a quick search online for your state laws to see if it applies to you.
5. Property management. In addition to property management fees, don't forget advertising costs and re-letting fees. Also ask your property manager about any other hidden costs you may be charged such as inspection fees.
6. Rental vacancies. Periods of vacancy can bring a large rental property cost. You should always plan for the 'worst case scenario' and unfortunately you may experience periods where your property is vacant while you are finding the right tenants. You need to budget for these circumstances by not overextending yourself. One strategy we recommend is keeping some funds in an offset account against your mortgage. This will provide you with extra cash that is easily accessible if you need to cover the rent for a certain period of time and has the added benefit of offsetting your mortgage while your property is tenanted.
7. Rising interest rates. As an investor, you must always be prepared for fluctuations in interest rates plus have the ability to accommodate them — this all comes down to careful planning and budgeting. If you overextend yourself, you are unlikely to have any funds left in reserve if interest rates rise. You can also look at fixing all (or part of) your mortgage for a certain length of time if you would like more certainty around your investment expenses while you find your feet.
There are never any guarantees with property investment but if you do your research and invest wisely, you should not lose money. It is always important to remember that property investment is not a short-term strategy and you need to be in it for the long haul. If you are looking at property investment as a get-rich-quick-scheme, you are looking at the wrong option.
Think about carrying out a finance analysis with your property investment specialist or bank prior to purchasing an investment property so you can identify a realistic investment budget to suit your personal financial circumstances.
Contact this Blogger Immediately
About the Blogger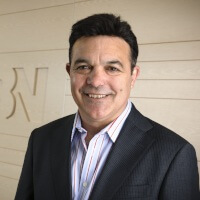 Peter Gianoli joined ABN Group in 2011 to establish Investor Assist. Peter has more than 15 years of experience in the property industry working across some of the country's premier development projects and throughout his career has overseen the sale and settlement of properties worth in excess of $1bn.  Peter is also a highly sought after public speaker and has educated audiences throughout Australia and around the world on topics including property marketing and investment.
Top Suburbs
Highest annual price growth - click a suburb below to view full profile data: