A number of national and international forces could be about to give Perth the push it needs to recover from its downturn.
Blogger: Daniel McQuillan, executive director, Investwise 
Over the last two years, I have travelled extensively overseas to promote property investment opportunities in Perth to foreign investors.
In particular, I have been focused on China and attended a number of major property industry events in that country including the Guangzhou International Property Expo.
From my direct experience in China, it is fair to say that there is very strong interest by Chinese investors in Australia and to date they have been very active in Sydney and Melbourne and to a lesser extent Brisbane.
However, my experience in dealing with Chinese investors is that there is now growing interest in the Perth property market and an openness to invest here.
For example, direct flights between Perth and Guangzhou are helping to strengthen this awareness of Perth and I am confident that China will become a major player in the Perth property market over the coming decade.
This interest is already evidenced by plans for a Chinese-backed company to build 1,000 apartments at the Northbridge Megamart in Central Perth as part of a $680 million redevelopment of this site.
I strongly believe that this growing level of interest in the Perth property market by overseas investors will be given additional momentum as a result of higher stamp duty taxes to be levelled on foreign property investors in Victoria, New South Wales and Queensland.
This increase in property taxes for foreign investors is not insignificant.
In New South Wales foreign buyers are being charged a 4 per cent stamp duty surcharge while in Victoria, foreign buyers are charged a 7 per cent tax and in Queensland foreign buyers are being charged a 3 per cent surcharge.
All three of these taxes are specifically targeted on transactions of property by foreign buyers with New South Wales, alone, expecting to generate more than $1 billion in additional revenue from this tax change over the next four years.
These higher taxes mean, for example, that the purchase of a typical Melbourne unit by a foreign investor will incur almost $65,000 in stamp duty and fees.
In addition to changes to stamp duty rates, Victoria also trebled its land tax surcharge on "absentee landholders" from 0.5 per cent to 1.5 per cent.
With property prices in Perth now much more competitively priced than Melbourne and Sydney, I am of the strong view that these changes in property taxes will prove to be a tipping point for foreign property investors to change their focus on interest from eastern state capital cities to Perth.
The Perth property market is now near the bottom of its property cycle and with residential construction on the decline for over a year, it is only a question of time before demand starts to outstrip supply and prices start to rise.
In contrast, there are growing signs that the Sydney and Melbourne markets are oversupplied and this is resulting in a downward pressure on property prices.
For astute foreign investors, all these factors will make Perth a compelling location to purchase property over the coming years.
About the Blogger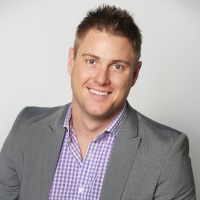 Daniel McQuillan has held senior positions in the property and financial services sector for over a decade. During that time he has gained professional qualifications and a wealth of experience that has enabled him to personally build a very successful property portfolio based on a targeted plan. In 2011, he established Investwise so he could utilise these skills to help other people create wealth through similarly devising a personal investment model that best suited their personal circumstances. As a result of this targeted and personal approach to property investment, Investwise is now one of the fastest growing property investment advisory services in Western Australia.
Further information can be found at www.investwise.net.au
Top Suburbs
Highest annual price growth - click a suburb below to view full profile data:
latest news