New laws regarding household safety could mean you have to update your investment properties. 
On 31 August 2016, Queensland's state parliament passed new smoke alarm legislation making the state's households the most 'fire safe' in Australia.
This legislation was developed following recommendations handed down after the 2011 Slacks Creek fatal house fire, which claimed 11 lives, including eight children.
The legislation specifies that all homes in Queensland must be fitted with photoelectric, interconnected smoke alarms in all bedrooms and hallways.
Photoelectric smoke alarms are more advanced at detecting smoke from smoldering fires, compared to ionisation smoke alarms. The interconnectivity function ensures that if one smoke alarm is triggered, all smoke alarms in the premises will sound, quickly alerting all occupants to the danger.
Below I have provided the answers to a number of questions about the new smoke alarm legislation.
Is my smoke alarm photoelectric?
To ascertain if you have a photoelectric smoke alarm, look on the front, back or inside of your alarm for the words 'photoelectric', 'optical', 'photo optical' or the letter 'P'. If your smoke alarm does not contain any of these, it should be replaced with a photoelectric smoke alarm.
What types of photoelectric smoke alarms are there?
You can either have your smoke alarm hardwired into your home's electrical wiring or have it powered by a tamper proof, 10-year lithium battery. All smoke alarm systems must be interconnected to comply with the new legislation, and will need to be fitted and tested by a qualified electrician.
Can I have both hardwired and wireless smoke alarms?
The new legislation allows for a combination of hardwired and wireless smoke alarms systems, as long as they meet the criteria of interconnectivity. Hardwired smoke alarms are interconnected by the household wiring, while battery-powered smoke alarms can be interconnected by wiring or wireless radio technology.
Check with your smoke alarm manufacturer, distributer or electrical contractor to see if your smoke alarm is compatible with interconnection.
Where will smoke alarms need to be installed?
The new legislation specifies that photoelectric, interconnected smoke alarms must be installed on each storey, each bedroom and hallways that connect bedrooms to the rest of the dwelling. If there are no hallways, they must be installed between the bedroom and other parts of the storey, and if there are no bedrooms on a storey, at least one smoke alarm must be installed in the most likely path of travel to exit the dwelling.
When do I need to have the new smoke alarms installed by?
All properties built or undergoing major renovations must comply with the new legislation after 1 January 2017 (this also applies to building applications). All domestic properties leased and sold are to comply with the new legislation within five years (2022), while homeowners have up to 10 years (2027) to install the new alarms.
What about new or replacing existing smoke alarms?
Any smoke alarm being installed or existing smoke alarm being replaced from 1 January 2017 must also be a photoelectric smoke alarm, which complies with Australian Standard 3786.
Over the past 12 years, there have been 150 house fire related deaths in Queensland. Consequently, while there is a 10-year rollout of photoelectric smoke alarms, it's in everyone's best interest to take action and update their smoke alarms as soon as possible to prevent further tragedy.
About the Blogger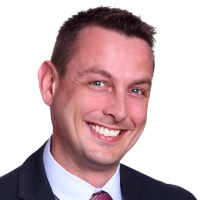 Grant Mifsud has more than 12 years' experience in the strata industry and has been a senior body corporate manager at Archers Body Corporate Management since 2007. Currently Grant manages a portfolio of clients with a focus on providing financial and strata legislation advice. Grant is a practitioner member of Strata Community Australia (SCA).
Top Suburbs
Highest annual price growth - click a suburb below to view full profile data: