Property is often viewed as one asset class, however different types of properties provide different benefits. Here's the second part of a quick guide to the pros and cons of the common property types and what's better suited to you.
The overall goal of many property investors is to generate significant personal wealth that allows them to retire earlier and in a much stronger financial position.
This requires strategic purchases that can help maximise returns throughout one's property investment journey.

However, different types of property offer investors different benefits and drawbacks.

While each investor's property strategy should be unique and tailored to their individual risk profile, financial capacity and life circumstances, as a general rule the different property types fit into the specific life stages of an investor.

So what are the benefits and drawbacks of the various property types and when is typically the best time to purchase each one?

In part one of this two-part article we looked at houses, apartments and villas. In part two we'll discuss direct commercial property investment, commercial trusts and residential development syndicates.

Direct commercial property
Benefits
Commercial property is typically benefited by larger gross rental yields (6 to 8 per cent) compared to direct residential investing (3 to 4 per cent). Commercial property tenants generally pay for the outgoings and fit-out improvements, which decreases the costs for the investor. Furthermore, commercial property generally provides longer lease terms than residential property, in some circumstances up to 20 years or more.
Disadvantages
These property types are generally more expensive to acquire, particularly for high-quality stock. The lending criteria are also different to those of residential property, with a need for higher levels of equity and differing rates. Commercial properties also typically feature longer vacancy periods between tenants, which can be a large cash flow drain. Capital growth for commercial properties is possible but not the major reason for investment in this asset class.
When to purchase
Commercial property is typically suited to investors who have already amassed a reasonable portion of wealth and can meet the high cost of entry. Therefore, commercial property suits more sophisticated investors with significant equity or cash who want to expand and diversify their property portfolio from being purely residential. The asset can provide a good passive income, which is ideal for retirees.
Commercial property trusts
Benefits
Similar to direct commercial property investment, the overall benefit of commercial trusts is their ability to provide higher rental yields than residential properties. The added benefit of trusts over direct commercial property investment, though, is that trusts allow investors to gain exposure to much higher-priced assets, or a group of assets, but with a smaller cash investment and thus less risk. Such higher-priced assets typically feature better tenants (national or international companies) and a better tenancy mix (i.e. greater diversity, which mitigates the risk of rental loss though vacancies). The continued asset management of trusts makes the investment more passive and less time-consuming for investors.
Disadvantages
Trusts share many of the disadvantages of direct commercial investment, including the potential for longer vacancy periods and smaller capital growth prospects. Investors in trusts also typically have less control over their investment, as they are generally managed by the trustee. Lending requirements can be limited, with gearing being difficult for investors. Trusts are also less liquid than direct investments, as investors typically have to remain within the trusts until the end of the term (the length of the term can vary from two to 10 years and is generally determined prior to investment).
When to purchase
Because trusts require significant capital investment (typically a minimum investment of $50,000) they are more suited to investors with a higher level of savings or superannuation. Like a direct commercial purchase, a trust provides passive income, which is ideal for retirees.
Residential development syndicate
Benefits
Similar to commercial trusts, the major advantage of development syndicates is the ability to gain exposure to larger investment assets that couldn't be accessed by most investors individually. Syndicates can purchase larger development sites and complete larger developments that deliver higher returns to investors. The syndicator manages the development, offering their professional expertise with an 'armchair ride' for the investors. Residential development syndicates are often completed and profits returned to investors within 36 months (depending on the size of the development).
Disadvantage
As with any development, the risk lies in the ability to deliver a project on time and on budget. If there are cost blowouts, this can diminish investors' returns. There is also the risk of failing to sell the finished product if it isn't appealing to buyers or if market conditions deteriorate. Syndicates can also require a larger equity amount (usually upwards of $50,000) than that of a direct residential purchase.
When to purchase
Given developments carry a higher risk-reward component, these are best suited to investors who have sufficient equity or savings in superannuation funds, as well as those who are comfortable with the increased risk. These investors are typically middle-aged or retirees.
Finding what's best for you
When considering purchasing an investment property, it's important for investors to understand the pros and cons of different property types and how these work in conjunction with their investment goals and life and financial circumstances. Choosing the wrong property type can lead to a significantly lower return on investment, which means it will take longer to reach your investment goals.
This is an extract from Momentum Wealth's Residential Property Market Update. Check out the first part here.
About the Blogger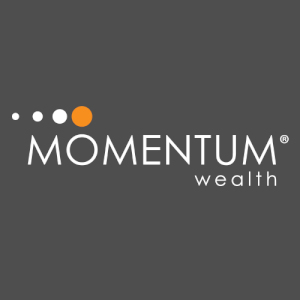 Momentum Wealth is a research-driven, full-service property investment consultancy dedicated to helping clients build multi-million dollar property portfolios. The company offers a premium, advice-driven service assisting clients in the strategic planning, financing, acquisition, development and management of their residential and commercial investment properties. This holistic service offering allows clients to accelerate their wealth and reach their property investment goals sooner.
Top Suburbs
Highest annual price growth - click a suburb below to view full profile data:
latest news