With the potential for huge profits, the allure of property development can be hard to ignore. However there are many pitfalls that can turn a great development opportunity into a project nightmare.

Blogger: Damian Collins, managing director, Momentum Wealth
Last month I wrote about tips 1 to 5 for helping to ensure your next property development is a success.
To quickly revise, these were:
1. Understand property development before you begin
2. Know the market
3. Spend time researching a site
4. Complete a feasibility study
5. Know if you are an investor or a developer
In part 2 of this article, I will explain the remaining tips (6 to 10) which will allow you to take a holistic approach to property development.
6. Buy your site wisely
The price you pay for your development site is one factor that is within your control and the amount you pay will have a large impact on the profitability of your development. Furthermore, it's not just about securing the best price but also ensuring contract clauses are weighed in your favour. A due diligence period in the contract is vital so you can complete adequate research into the site's development feasibility and, if well written, will allow you to walk away from the acquisition if you're not satisfied for any reason. It pays to take legal advice for drafting contracts. Remember, sales agents work for the seller and not you. It can be invaluable to initiate a buyer's agents to oversee negotiations and ensure contracts are to your benefit. A buyer's agent can also keep your identity and motives confidential.
7. Properly structuring your finances
Exactly like you would borrow money to purchase your own house or an investment property, you can use the services of a mortgage broker to finance your development project. However, make sure you use a broker that has a comprehensive understanding and proven track record of financing development projects. A good broker should take the time to understand your goals and be knowledgeable as to which financing products will suit your circumstances. Your submission should also be presented and approved in a timely manner as poorly-compiled submissions can result in a refusal of your finance.
8. Choosing the correct designer
In most circumstances, the best option is to use a building designer or architect, rather than approaching a builder direct. Approaching a builder direct will mean the builder owns the copyright to the plans, so if for any reason you don't want to use that company, you will have to start the planning process again. Furthermore, you won't be able to tender the plans to other builders and the company won't have to compete against others to win the work. Make sure you choose the designer or architect most suited to your project. Some designers are suitable for villas and townhouses in suburban areas, but you wouldn't choose them to design a multi-storey apartment complex in an upmarket location. Ask to see previous examples of work done.
9. Choose the right builder
When tendering your plans, you need to approach builders who have a proven track record for developing similar projects to yours. Don't simply choose the builder with the cheapest quote. As well as price, make sure to compare builders on time, quality, reliability and service. Make sure to visit project sites under construction and go back and speak to subcontractors to learn more about the company. Have they worked with the builder for long? Does the builder pay their invoices regularly?
Make sure to thoroughly review building contracts and any special conditions the builder may have. For example, it may be worth using a builder which charges more but includes penalty clauses if they're late to finish the development. You can also use a registered independent building inspector to oversee the project and hold the builder accountable for any defects and warranty claims.
10. Develop and sell or develop and hold?
If you choose to sell your completed project you need to make sure the timing is right and the market is strong. It may make more sense to hold the developed product, as you will have to pay fees for selling agents, income tax and goods and services tax, which all eat into your profit margin if you sell. Consider holding onto the project and use the equity to help finance your next project. The beauty of developing and holding your own project is that you can make an immediate profit margin and not have to wait for capital growth to achieve an increase in equity – you have essentially manufactured it.
There is no doubt that developing your own project can deliver huge financial rewards, however the risks, particularly for novice developers, can be high and if not executed properly the consequences can be financially crippling.
It's important to use independent professional help along the way, such as buyer's agents, development finance specialists and project managers, to minimise the risks and optimise returns.
View 10 tips for successful property development: Part 1
About the Blogger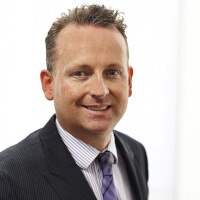 Damian Collins is the founder and managing director of Momentum Wealth, a Perth-based property investment consultancy that specialises in building the long-term wealth of its clients by assisting in the strategic planning, financing, acquisition, development and management of their investment properties.
Top Suburbs
Highest annual price growth - click a suburb below to view full profile data:
latest news