Does your property checklist have the right amount of boxes?
Blogger: Amy Mylius, buyer's advocate, Cate Bakos Property
In my first instalment of 'Developing a Brief for your Property Search', I spoke about the four pieces of the property puzzle and what can transpire when pieces don't fit together. However, we all know that there's more to a property than just its price, location, land size and condition.
The second layer of a property brief is designed to help refine the search even further and create a list of 'check boxes', which will help you compare each property against the others (on-markets and recently sold). There's a fine line between having too few and too many boxes – not enough and you might find that an overwhelming amount have made your shortlist, and too many could result in no properties making the list at all.
The secret is to separate the boxes into two columns – the first one containing the elements that the property MUST have, and the second column with the things that would be NICE to have, but aren't deal breakers.
The 'must haves' for an investment property will consist of the key features that define an investment-grade asset. This will vary depending on the location and style of property, and will often comprise elements such as:
Walking distance (preferably less than 1 kilometre) to a train station
Car park on title
Residentially zoned
Small yard or balcony
Ticking the boxes for the 'nice-to-have' elements for an investment incorporates a variety of property features that can potentially improve your capital growth prospects and tenant appeal, although these alone shouldn't be relied upon as the ultimate decision makers. For example, having a separate toilet from the bathroom is often favourable (particularly if your tenants might be house sharers), but it's a bonus rather than a necessity. Likewise, while a car space on title is a must, a garage is even better.
For a homebuyer it can be really hard to separate the columns. While it would be lovely to have a study nook that overlooks a north-facing garden, if the feature isn't realistic OR common, it needs to be delegated to the second column. The nice-to-have list will typically be much longer for an owner-occupier, particularly when they have their 'dream home' on their mind.
It's important to consider the target demographics of the area (both buyers and tenants) when compiling the list, and focusing on aspects that can't be changed. You can't change the orientation of the property, but you can install central heating or upgrade a bathroom.
It might take some trial and error and plenty of research to finalise your brief, but once the pieces of the puzzle fit together and you've got your check boxes in hand, then you're ready to commence property search and inspections.
About the Blogger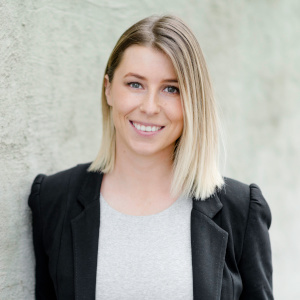 Amy Mylius is a Buyer's Advocate with Cate Bakos Property in Melbourne and a Licensed Real Estate Agent. She has a Commerce/Arts Degree and a Certificate IV in Property Services. Amy has a background in property leasing and previously owned her own business in the energy efficiency field. Amy has strong research and analysis skills, which she applies to all facets of property investing, including historical sales analysis, rental appraising, cashflow projection and suburb gentrification.
Top Suburbs
Highest annual price growth - click a suburb below to view full profile data:
latest news