New data has shown that PerthPerth, TAS Perth, WA's run as an investment location for astute investors is not over. 
 Blogger: Daniel McQuillan, executive director, Investwise
Every astute property investor knows that population growth is a key driver of property values.
That is why when I am undertaking research on behalf of clients, I look for areas where there will be a major blow-out in population with a limited supply of new housing stock.
Looking at that this population driver from a national perspective, it was highly significant that new figures were released this week that show the population of Perth has now breached the two million mark.
The latest ABS population figures confirm that Perth is now the fastest-growing capital city in the country and this push to the top of the ladder means it becomes the fourth capital to edge past the two million people mark, according to a population report released by the Australian Bureau of Statistics in April 2015.
It is hard to believe that just 30 years ago, the population of Perth was smaller than Adelaide. Back in 1983, Adelaide just beat Perth to the one million population mark, according to the same ABS figures.
However, over the past 30 years, Perth's population has more than doubled while Adelaide's has grown by less than one third.
It is important to note that these strong population growth figures for Perth are not a 'flash in the pan'.
The reality is that the population of Perth is on a long-term upward trajectory with expert predictions that by 2050 its population could be at least 3.9 million or nearly double what it is today.
A fantastic lifestyle combined with a rich resources base are two key factors driving Western Australia's capital city population higher and higher.
With a median house price of around $540,000, Perth real estate still represents excellent value for money, taking into account the long-term prospects of this property market.
However, property investors need to take a very selective approach when buying property in Perth because there can be very wide differences in the capital growth rates of suburbs depending on their location.
During the boom times all Perth suburbs do well, but over the longer term a select few outperform the market.
While the overall median house price in Perth is stable, there are still pockets that are achieving double-digit capital growth because of an undersupply of homes and high demand from property buyers.
If an astute buyer purchases a property in these areas now, they are effectively locking in strong future growth, especially if they hold the property over the long term and can capitalise on the huge population growth of Perth during the coming years. 
Be the first to hear the 
latest
 property investment insights
About the Blogger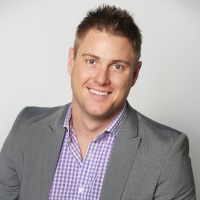 Daniel McQuillan has held senior positions in the property and financial services sector for over a decade. During that time he has gained professional qualifications and a wealth of experience that has enabled him to personally build a very successful property portfolio based on a targeted plan. In 2011, he established Investwise so he could utilise these skills to help other people create wealth through similarly devising a personal investment model that best suited their personal circumstances. As a result of this targeted and personal approach to property investment, Investwise is now one of the fastest growing property investment advisory services in Western Australia.
Further information can be found at www.investwise.net.au