Diversifying your property portfolio is an excellent way to reduce your exposure to financial risk and protect your assets.
Blogger: Peter Gianoli, general manager, Investor Assist
Diversification is about spreading risk so poor performance within part of your portfolio can be offset by good performance in other assets. However, true diversification within a property portfolio can take time to achieve.
Many investors are comfortable investing within a certain category of property or in a certain location. The challenge to successful diversification in property is to find value across different locations, building types and, where appropriate, cash-flow qualities. By doing this, you can optimise capital growth and rental yield potential, while reducing overall portfolio volatility.
When diversifying by location, land value assessment is paramount. Land value is driven by scarcity, proximity to infrastructure and amenities, lifestyle attractions such as the beach and convenience to transport options. Seeking good combinations of these factors will go a long way to helping find good investment value.
Property types also need to be considered. Houses are a sound investment and newer homes are popular among tenants plus they have the advantage of being lower maintenance for investors. They also receive the maximum depreciation allowance from the Australian Taxation Office. Although older homes pose a greater liability, there are some which maintain a premium on price if they are well maintained, such as quality art deco or federation homes.
Apartments in certain suburbs can also offer unique yield and capital growth opportunities. There is a genuine underlying demand for quality apartments in convenient or popular locations, which are close to public transport.
Some experts believe diversification should include a mix of positive or neutral cash flow properties, as well as negatively geared properties. This approach provides additional diversification to your rental yield.
The ability to acquire a neutrally or positively geared property in your portfolio will assist you with your loan payments and reduce the sole reliance on capital growth to produce long-term returns. This can be beneficial in times of low or negative capital growth, when you will also be able to take advantage of rental yields that typically rise in this environment.
However, properties with high rental yields often deliver lower capital growth.
A better approach would be to focus on properties which represent good overall value and are diversified by location and building type. Naturally, if you are in need of ongoing cash flow, you may lean toward a property that can deliver the rental yield. But this decision should be made within the bounds of good value and sound diversification.
More stories: 
8 steps to successful property investment 
Market reacts to lending changes 
Be the first to hear the 
latest
 property investment insights
Contact this Blogger Immediately
About the Blogger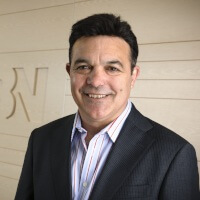 Peter Gianoli joined ABN Group in 2011 to establish Investor Assist. Peter has more than 15 years of experience in the property industry working across some of the country's premier development projects and throughout his career has overseen the sale and settlement of properties worth in excess of $1bn.  Peter is also a highly sought after public speaker and has educated audiences throughout Australia and around the world on topics including property marketing and investment.