What local beer prices tell you about property
Traveling Australia as often as I do means I spend a considerable time each week living in hotels and driving rental cars... and having the occasional beer to wash my food down.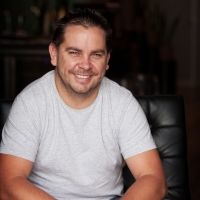 Blogger: Todd Hunter, director, wHeregroup

You're out of free articles for this month
To continue reading the rest of this article, please log in.
Create free account to get unlimited news articles and more!
What becomes very apparent in all this travel is the cost of living in different states. And it got me thinking, why is it so?
Firstly, to put this into perspective, to stay in a decent Hotel in Perth costs over $400 per night, a pub meal costs $35 and don't get me started on the beer price.
The same standard of Hotel in Brisbane is $330 per night.
These highly inflated prices are purely due to the high demand and low availability of rooms. Yes, the mining sector has indirectly inflated these prices. As a result, many people now find staying in both cities unaffordable.
On the other end of the scale, in a tough property market, the entire economy struggles. Profit margins and jobs become volatile.
Eg; The Gold Coast is experiencing this right now… typically the Gold Coast property owners had high debt levels so when interest rates increased, mortgage owners really felt the pinch. For many of those who went bankrupt, they also lost their businesses. This has left a huge vacancy in the retail and commercial sector with vacancy rates at times over 25 per cent.
To put that into perspective, one in every four retail, commercial or industrial building is vacant. This changing economy also affects hotels, and with lower demand comes higher competition. As a result, I can stay at the Marriott Hotel Surfers Paradise for $220 per night and we all know how good this hotel is.
The changing economy has created a sink or swim situation for many local businesses. They either become competitive to survive or go bankrupt.
As an example, one cafe in Biggera Waters you can have breakfast (2 eggs, toast, bacon, hash brown and a cappuccino) for $5.95… and that's not a typo. No wonder the café is jam packed every morning.
The Gold Coast had to adapt to changing times very quickly when the GFC hit. My fear is what will happen when the resources boom ends? The demand for hotels in Perth and Brisbane will decrease… I guess we will get cheaper rooms?
We see this same correction occur in property prices when the buyers disappear from the market…
Contributing to this problem of increased living costs, is competition for employers having to compete with the big mining companies thus they're enticing high salaries to attract employees.
To keep staff, some employers must pay their staff considerably higher wages than they would normally due to fear of them being headhunted and heading north to the mines. This extra cost is then passed onto us, the end consumer.
Now to the real part of this story… the cost of beer. Let's table it out;
•    In the Sutherland Shire you can typically get a schooner of beer for $4.80
•    In Brisbane you must downsize to a midi and this will cost you $4.50
•    And then to make you really appreciate every sip we move onto Perth, where Pints go a mere $10 and upwards… I have paid as much as $12... yes, for one beer!
I bet the Sydney publicans are shaking their heads at how they can get away with charging that.
Adding some general knowledge, the beer prices in some other states/territories…
•    Melbourne, $4.50 for a Pot of beer (pretty much a middy)
•    The local @ Aldinga Beach in Adelaide charges $6.50 for a Pint and $4.50 for schooner, he also told me "They are on special if you're keen to head in".
•    The Palmerston Tavern in Darwin charges $5.40 for a schooner, with $4.80 for a middy… again, almost criminal given the heat and how easy they are to drink in Darwin
On a different angle and staying ahead of the game, some lenders acknowledge this difference in living costs. These costs are incorporated into your loan application, pending the postcode in which you live. Although the difference is not substantial at this time, we may well see vast differences in borrowing capacities pending where you live in the future.
So to bring this tale of the frothy malt to an end, the moral of the story is: If you want to know how healthy the local economy is… go have a beer…