Choosing the right investment: Land size
Land is a limited resource. This is why a property's value grows with time – because of the land component, not because of the building that sits upon it. So, how important is land size for investment properties?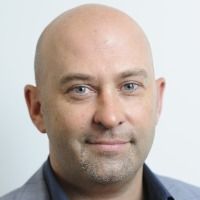 Blogger: Sam Saggers, CEO, Positive Real Estate
You're out of free articles for this month
To continue reading the rest of this article, please log in.
Create free account to get unlimited news articles and more!
Australia's population is projected to increase to 35.9 million by 2050. Compared to today's population of just over 23 million, that's an increase of 12.9 million in fewer than 40 years. That growth is expected to put huge pressure on Australian housing, especially in low supply areas where prices have reached highs that the average income earner cannot afford.
Australia's population is always increasing while its habitable land size will remain the same. In an effort to provide affordable housing for the growing population, house and land packages on the city's outer edges will continue to grow. However land around the city centre will always be in high demand as people want to be closer to work opportunities and the entertainment hubs.
This high demand without supply will push property prices even higher. While 'flipping deals' or instant equity may offer short-term results, property is a long haul investment. Land, particularly in major cities, will always be harder to come by as time progresses, and will always grow in value.
Why are backyards disappearing?
While land is what drives capital growth, people can't live on land alone. Property investors make more money by subdividing a large block into as many dwellings as they can, often using the councils minimum land size as their guide. As an investor, it is more realistic and beneficial to have three smaller properties than only one large house with a big backyard.
There are a few reasons for this.
1.    Single person households are on the rise.
2.    Rents for large houses are unaffordable for the average income.
3.    Having one tenanted building will yield smaller returns than several buildings on the same land size.
Let's explore.
Single person households are on the rise
The Australian Bureau of Statistics recorded that the rate of single person households is increasing, particular in inner city suburbs. Inner city suburbs tend to have less nuclear families and more DINKs (double income, no kids). Young people are delaying marriage and children, meaning that they don't need a family home nor do they wish to live the university lifestyle of sharing with half a dozen roommates. These people simply don't need large properties, as they enjoy spending their disposable income on going out and socialising. This is why it's so important, as investors, to look at the demographics of an area when considering lot size.
Rents for large houses are unaffordable for the average income
While it may be a household dream to have a large four-bedroom, two-bathroom house with an enormous grassy backyard for the kids and the dog, for many people it is an unattainable goal. Consider that the median income of Australians working full-time is $57,400. Obviously, this goal is unreachable for the majority of Australians. Add in the expense of having children, and either a stay-at-home mum or dad or the expense of childcare, and most rental prices are out of reach.
Example: For a 4-bedroom, 2-bathroom house with a modest backyard in Parramatta, NSW, rents for upwards of $700 per week. However, in the same area a family can find a small 4-bedroom, 2-bathroom apartment for under $500 – but no backyard. This is a massive difference of $200 per week ($10,400 p.a.) . Can the average tenant really afford a backyard?
Having one tenanted building will yield smaller returns than several buildings on the same land size
Land size is of obvious importance to investors as it is the land that grows in value, not the building on top of it. However, it's hard to get the same rental yields for a large house on a large piece of land compared to several units on that same land. Subdividing a piece of land into several small units is a smart strategy for investors, as the holding costs for the piece of land will be lower. There's also less risk of three buildings being vacant for a long period than a single house.
Subdivision is an excellent strategy to boost equity. A piece of vacant land with a size of 1200sqm or more can sustain several units. Some councils allow for property sizes as small at 300sqm – which would be 4 properties within a 1200sqm block.
Unfortunately, vacant land can be hard to find in low-supply, high-demand areas. If vacant land is hard to come across, purchase land with an existing building with a large enough space to build a second home.
As population grows and housing density increases, smaller properties sizes become the norm. It just may be that backyards won't be supportable in the future but investors should still consider land size in the property purchase – bigger is always better.
Note: Prices based on advertised rentals on www.realestate.com.au on the 23rd of August, 2013.