My tenants didn't pay their rent: How to choose the best property manager
The vendor finally agreed to your offer so now you're getting everything in order to prepare for settlement. If you negotiated well you've likely gotten a good discount, which is great to start with, but how will you keep the cash flowing? Find a fantastic property manager of course!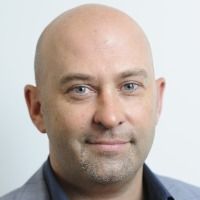 Blogger: Sam Saggers, CEO, Positive Real Estate
You're out of free articles for this month
To continue reading the rest of this article, please log in.
Create free account to get unlimited news articles and more!
While the property manager can ensure that your property is both in good repair and tenanted, did you know that individuals who use a property manager actually fare better financially than those who go it alone?
It may seem counterintuitive that paying management fees could improve your return, however a survey conducted by BDRC Jones Donald has revealed some interesting facts about property investors who use a property manager:
?    Approximately 20% of the investors surveyed [who used a property manager] earned yields of 6% or more whereas only 15% of self managing property investors achieved these kinds of yields.
?    A positive cash flow income was enjoyed by 46% of those property investors who hired a property manager whereas only 34% who self managed achieved a positive return.
If you've decided to enlist the aid of a property manager it's important to choose one who will strive to get you the returns you're looking for. Good property managers know that your success reflects upon their professional image - and referrals as well!
So how do you choose the best property manager? Obviously, it's vital that you properly vet each potential manager, however in addition to the questions you must ask him or her, arm yourself with a number of facts about your property and the market it lies in before your initial meeting.
Questions:
?    How many properties are you currently managing? How many more properties can you handle? How many employees are managing these properties?
?    How much do you charge? What services are included in your fees? Note: An average charge can be anywhere from 7 to 10 percent - sometimes more - of the rents, however ensure that you won't incur a charge of rents the property manager doesn't collect!
?    Do you consider physical inspections to be a part of your services and if so, how often do you inspect?  (This service is too important to leave undone, therefore don't stop looking for a property manager until you find one who includes it in their fees.)
?    How will you handle maintenance issues? What process do you have in place to ensure that my property will be repaired as needed in a timely manner? Do you have trustworthy tradespeople who will attend to the issues?
?    What system(s) do you have in place and what tools do you use to keep track of the properties you manage? Ask for sample reports he or she sends to their clients. 
Tips:
?    Don't choose a property manager by their fees.  Once you've narrowed down your choices, then go with price.
?    Use the internet to search for a property manager, however stay with those you find on the first page. If they market their own company well, chances are they will do a good job marketing your investment property too.
?    Hit the real estate forums to find out the company's reputation.
?    Look at the company's rental listings. This is a great way to see how your investment property would be marketed if you were to hire them. If you spot poor quality images, spelling and grammar issues and a weak or non-existent sales pitch, look elsewhere.
?    For a glimpse into how the agent would deal with prospective tenants, try to negotiate for lower fees. If he or she is able to politely refuse your offers you'll have a good idea of their negotiation skills.
?    If at all possible, do your property manager interviews in person. There's really no reason not to as travel costs are tax deductible. To streamline your efforts, interview as many as you can fit into the time available.

Red Flags:
?    Manager is hard to reach and/or slow to respond
?    Your tenants contact you with complaints because they're not receiving a satisfactory response from your property manager
?    The property is either poorly maintained or not maintained at all
?    Fails to follow-through with promises and requirements
?    Habitually late reports
?    Compliance issues
?    Inconsistent cashflow