How to find a property perfect for renovation
At the core of every property investment is a well-timed, well-executed purchase - one that will deliver the best terms available, according to the investment strategy you've chosen.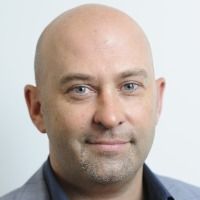 Blogger: Sam Saggers, CEO, Positive Real Estate
You're out of free articles for this month
To continue reading the rest of this article, please log in.
Create free account to get unlimited news articles and more!
When it comes to renovating, know what your strategy will be from the start. Are you renovating in order to sell or will you hold onto it to lease? Will you be doing this as an owner-occupier or as an investor? All of these strategies will yield different results so it's important to speak with a financial advisor before jumping into a renovation.
These questions are important because if you plan to renovate and sell, you need to be certain that you'll be guaranteed a profit or you are wasting your time. Conversely, if you plan to hold, consider the fact that the better condition the property is in from the start, the less renovations you need to do which translates into lower maintenance costs while you own it.
Assuming you've narrowed down your choices on a macro level to a particular market, drill down to suburb level and begin the process of finding your renovation.
Before targeting a specific property
?    Focus on the strategy known as "worst house, best street" when looking for a renovation opportunity. Become an expert on the suburb because not every renovation will deliver an increase in value.
?    Become aware of the pricing in the area - study the demographics, lifestyle, infrastructure and development plans so that you are able to spot an opportunity quickly. Keep your focus limited to only one to three suburbs - all of them close geographically and similar in design and demographics.
What to look for when selecting a property for renovation
?    Look for properties which have "good bones"; properties which are in need of a spruce up, but are otherwise sound properties. Peeling paint, a fence in need of repair, waist high grass or outdated fixtures are key features to look for.
?    Look for homes with kitchens and baths that can fairly easily be modernised, as these rooms are the most important to both tenants and homebuyers.
These are also the areas where a minimum of effort can provide a maximum return. Something as simple as some new cupboard handles, a bit of tile and laminate paint, a glass shower screen and some inexpensive window treatments can do wonders for a property's appeal and are very cost effective improvements.
?    Disregard any properties that have structural or other major problems - the numbers are very unlikely to stack up.
?    A popular design is the 'open-living' floor plan. Look at homes that have been well constructed, but are perhaps poorly renovated. It may be possible to re-organise the windows and walls to create a more modern home - giving you a 21st century home at a much lower price.
?    Look for a boutique block of units, which are structurally sound, yet have old, tired fittings on the outside - one that look like they're stuck in the 70s or 80s!
?    The same concepts that apply for renovating a house apply for a unit: know the area demographic, keep a close watch on your finances and spend your money where you'll get the most bang for your buck.

Tips:
?    Ask a successful renovator to have a look at the property. Perhaps take them out to dinner or pay them - it's well worth your money and your time to get some expert advice before venturing into unknown territory.
?    Consider the area demographic your property is in when making your renovation plans. This is where becoming a suburb expert will pay off. For example, if your prospective tenants are likely to be a family, save your money for features that a family will find helpful such as a mudroom or perhaps spacious storage rather than high gloss tiles that look lovely but can be a safety concern for young children.
?    Remember when doing your feasibility analysis to gain $2 in profit for every $1 you spend. Obtain rent projections from agents who are familiar with the suburb. Use these figures when planning your renovations.
?    If you're still unsure how to spend your renovation dollars, learn what works by studying renovation projects in the suburb that have proven profitable to their owners. The point is to make as much profit as possible while spending as little as necessary.
?    Just as you would do with an "ordinary" property investment purchase, arrange to have inspections done before settlement - you'll need hard data to crunch the numbers to determine a project's viability.
Renovation can be a great way to increase your investment portfolio's bottom line, however they can negatively impact your finances if executed poorly, either by overcapitalising (which is not hard to do) or not buying well at the start.
Read more: 
Why 54% of property investors won't succeed 
6 signs a suburb is set to boom: part 2 
9 steps to successful negotiation 
How to capitalise on future infrastructure