5 simple steps for renovators to protect themselves and their families from deadly asbestos related diseases
Monday 25 November marked the beginning of Asbestos Awareness Week and renovators need to be doing what it takes to educate themselves on the identification and safe handling of asbestos.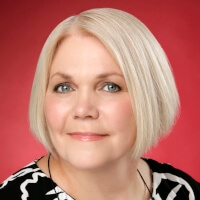 Blogger: Bernadette Janson, The School of Renovating
You're out of free articles for this month
To continue reading the rest of this article, please log in.
Create free account to get unlimited news articles and more!
It is a startling fact that domestic exposure has taken over from mining, manufacturing, transport and working with asbestos as the main driver of the "third wave " of the incidence of asbestos related disease.
A recent study by the Medical Journal of Australia revealed that of the 3612 people who responded to a mailed questionnaire, 44.2% (1597) had renovated their home. Of the 53.7% (858) who self-reported as DIY renovators 61.4% reported asbestos exposure, 39.3% said their partner had also been exposed and 22.8% said their children had been exposed.
The disease comes in several forms including asbestosis and the deadly mesothelioma. Australia has the highest rate of mesothelioma globally with around 600 people being diagnosed each year.  This figure is expected to rise to 900 by 2020.
Fortunately my former years as an occupational health nurse have gifted me with a capacity for a level of awareness that is rare amongst renovators.  Unfortunately the " she'll be right attitude " as been applied to the management of asbestos identification and even removal by some Australian renovators resulting in their preventable exposure and that of their families.
Asbestos fibres become a problem when they are airborne, inhaled and embedded deep within the lung tissue. It can take between 10 and 40 years for the diseases to emerge but when they do, they are debilitating and often terminal.
If the material is left untouched and intact (is not breaking up), the risk is low; it is only when it is disturbed during renovation work that the risk increases sharply.
The  procedure we teach for managing the risk is 5 simple steps:
Step 1: Assume that any property built or renovated prior to 1989 has asbestos products in it. Australia stopped mining asbestos in 1985 and banned the use of asbestos in building products in 1989
Step 2: Identify the suspected presence of asbestos. This can be a problem as it comes in a wide range of products including but not limited to: fibro sheeting,  insulation, ceilings, glues, floor tiles, oven seals, imitation brick cladding, eaves linings, flues, pipe lagging, carpet backing, ironing board covers, and more. It cannot be identified just by inspecting it visually  but having an understanding of the age of the house and the types of products it was used in helps narrow down the field. You should always assume that it is until you are able to confirm otherwise.
Step 3: Leave the material undisturbed until it is tested. This means not removing, cutting, drilling, and scraping or high-pressure washing.
Step 4: Test the material for the presence of asbestos. You can engage a licensed Asbestos removal company right from the start to test and then remove or you can go to Bunnings, buy a DIY Asbestos Test Kit, take the sample yourself and send it to a laboratory to be tested. If you opt for the latter, make sure you comply with the safety directions supplied with the kit.
Step 5: If material is confirmed as asbestos, engage a licensed asbestos Removal company to remove it. This may be an expense that you weren't budgeting on but it is far cheaper than paying with your life 30 or 40 years done the track.

An asbestos Test Kit can be bought at around $40. 
For more information, contacts and the study referred to in this article: click here.
Contact this Blogger Immediately