The 30 Minute Reno: 7 renovations that don't add value

When you make improvements to your property you want to make sure they are worthwhile. You need to make sure that you're improving things that will add value and not things that will simply make you feel better.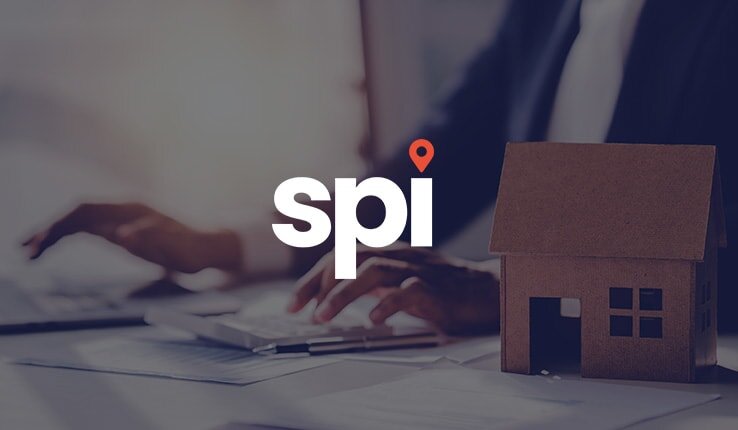 Blogger: Paul Eslick, Justin Eslick & Geoff Doidge, The Reno Kings
You're out of free articles for this month
To continue reading the rest of this article, please log in.
Create free account to get unlimited news articles and more!
The list here will explain some of the common renovations that are made that won't do anything for the value of your property. These are renovations to avoid.
1. Overcapitalizing
When you own a house in any given neighbourhood the worth of the entire area will affect the worth of your property. If your house is absolutely amazing and the rest are mediocre at best then your value will go down. This means you will be paying more for something that really isn't worth it because the neighbourhood drives down the value. Make sure you're keeping the value of your home right in the middle of the value range for the entire neighborhood rather than making it the most beautiful house on the block.  Value-wise, you're better off being the worst house in the best street than the best house in the worst street, as the underlying land drives the value.
2. Intense/Overbearing Landscape
Beautiful landscaping may draw attention but when it's too overbearing or looks too fancy it's probably not going to bring in potential renters. The problem is that the property looks like it requires too much work. No one wants to rent a piece of property that is going to take a lot of upkeep or a lot of money to keep looking nice. They may think the place looks great but they're most likely going to pass on renting it.  The exception to this could be if "gardening" is included in the rental price.
3. "Too-Trendy" Colour Palettes
Colour schemes go in and out of style quickly. Remember the bright colors of the 70's? Well how long did it take before people decided those colours weren't in style anymore? And then how long did it take for the next fad to go away? You don't want to 'date' your house with colour palettes that are trending right now. Instead, look for neutral colours that never seem to go out of style. This will make your house stay worth the cost of improvement for longer and it will keep people interested no matter the era. Trust them to use their own belongings to make the place 'trendy' for the moment.
4. Swimming Pools
A pool may seem like a great idea. After all how often do people love to go swimming in the summer time? The truth of the matter however, is that swimming pools are a liability. They are expensive to upkeep and they require extensive work as well. No one really wants the hassle of keeping one up on their rental property and you really don't want to be forced to keep it up either. Not to mention the liability of what happens if someone should get hurt. Bottom line is don't put one in and if you can possibly work it, don't keep one if the property already has it.
5. High End Upgrades
Purchasing that really nice stainless steel kitchen set may seem like a great idea but unless you get a great price don't bother putting in high quality appliances. You want the appliances in your rental property to work and you'd like them to look decent at the same time but you're not going to be able to increase the rent because you spent $2,000 on a stove instead of $500. Your tenants aren't going to notice or care how much the stove cost as long as it works and it looks at least reasonably good. So don't waste money on those expensive appliances.
6. Improvements You Can't See
Improvements to rental property should only be made when they are necessary or they will improve value by more than their cost. When you repair things that aren't even visible such as plumbing or electrical, then you're not adding value to the home -  this is what the Reno Kings term 'structural' as opposed to 'cosmetic'.   People expect the electricity & plumbing to work efficiently – they're not going to pay more for it.  If these things already work properly and are reasonably efficient then they don't need to be replaced or upgraded. You won't get additional rent (or greater sale price, typically).  Wait until you need an upgrade before you make it. The hidden things are not going to add value and they're going to cost a lot.  Cosmetic improvements, on the other hand, will attract tenants to the convenience, atmosphere and lifestyle and secure you a good tenancy quickly.
7. Carpeting Throughout
Carpeting may seem like a great idea and in some cases it may be. The problem is that carpet will begin to show wear and tear, it will begin to show stains and discolouration. When this occurs you'll begin to lose value on your property rather than increasing it. Linoleum, tile or wood floors can be easier to clean and they show less wear over time. This means you save money on keeping carpeting out of your property instead.
There are always exceptions to the rule, so stating 'this works' and 'that doesn't' is a bit bold, but in general it's fair to say that these items listed here are a sound guide to where money should and shouldn't be spent when renovating a rental property.
---
About The Reno Kings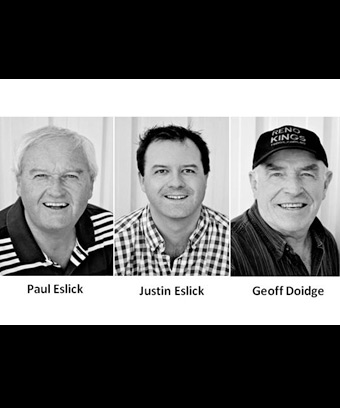 "From over 70yrs combined experience & $40million in property holdings, Reno Kings Paul Eslick, Justin Eslick & Geoff Doidge show you how to make money in property."
The Reno Kings have been successful in property for over 35 years – and it hasn't been by taking risks!  And for 12 years now they've been showing people from all over Australia how to buy exceptional property deals, cleverly add tremendous value to residential properties through cosmetic renovation and development and to safely and successfully create wealth by building a property portfolio. 
Justin has been teaching alongside Geoff and Paul for the past 5 years and his town planning and professional buying skills are so very powerful that they won't touch a property without Justin first giving it the 'go-ahead'.  Others have come and gone, but the Reno Kings have always been there, powering along, using their safe and secure formulas to build up $40million worth of property.  Thriving – not just surviving – through 35 odd years of property cycles proves that what they're doing is right!   And that's why they get so many questions from property investors and why the media always go to them for help on property and renovation stories.  The Reno Kings are the trusted name in property education.