How to ensure your cosmetic renovation is profitable
Whether you're looking to increase the equity in your home or investment property or for potential sale sometime in the future (or if you're just making improvements to better your quality of life in your own home), here are a few thoughts on more budget-friendly renovations that offer a great return on your investment.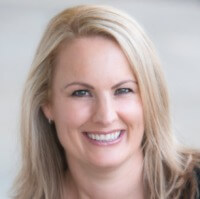 Blogger: Jane Eyles-Bennett, Hotspace Consultants
You're out of free articles for this month
To continue reading the rest of this article, please log in.
Create free account to get unlimited news articles and more!
Blindly leaping into renovations without a plan and end-game in mind is a risky venture. Whenever money, time, and energy are at stake, it's wise to carefully consider your long-term goals and how your renovation ideas will fit into those.
Add a room within your home or investment property's existing foot-print
If you have the space and ability to break one large room into two - essentially adding another bedroom, office or ensuite for instance, this will usually increase the property's value. It also adds flexibility to your existing floor plan.
Remove a wall to create an open floor plan
The opposite can also re-imagine your space. Give your home an open and airy feel by removing a wall. Keep in mind that removing walls can be a complicated process and you should only do so after consulting with a building professional.
Change the use of a room
Is it possible to move the laundry down to the basement, and use the former space as an additional bathroom or study? Consider the purpose of every room in your home or investment property and spend some time brainstorming on how you might switch things up.
Don't overlook the details
Changing up the architectural elements of a room and giving cabinets, sinks and doors a facelift, are also easy ways to renovate without reinventing the wheel. These kinds of changes are less dramatic than building or switching the purpose of a room, but can add miles of visual interest to your living space.
Home renovations are always exciting, but can also be especially stressful. Feeling like your efforts won't be for nothing will go a long way to ease your mind during this temporary upheaval.
Taking the time to inventory the form and function of your current space will help you decide how you can efficiently and effectively maximize the returns on your renovations.