Make Your Renovation POP – Part 2
Have you ever wondered why there is a difference between designer or design-assisted renovations and DIY renovations? This is the second in a two-part series exploring how you can get a designer finish.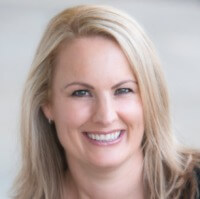 Blogger: Jane Eyles-Bennett, Hotspace Consultants
You're out of free articles for this month
To continue reading the rest of this article, please log in.
Create free account to get unlimited news articles and more!
Some people just have an eye for design don't they? And you can always easily tell the projects that have input from someone who knows a thing or two about design!
There is a method that designers use to create fabulous spaces and it comes in the form of the 'design principles'.
The design principles are not based on how much money you have to spend – in fact, they are a blessing for those renovating on a restricted budget because if you use these principles wisely, you can turn a budget renovation into a pretty wow piece of real estate!
If you have a generous budget AND the design principles at play – then you are home and dry, as they say.
One of the design principles we use is Balance. Establishing a feeling of balance is important. Balance involves placement of furniture and elements within a room (including vanities, kitchen, fireplaces, flooring, lighting and more) to create visual equilibrium. Colour, texture and scale can all influence whether a space feels balanced. Keep these simple rules in mind when renovating or simply rearranging your home.
1) Symmetry is not necessary to maintain balance. For example, two sofas facing each other next to the fireplace creates symmetrical balance, but if one of the sofas was replaced with two chairs, it would become an interesting, asymmetrically balanced layout.
2) Visual weight is how much attention something demands. Darker colours carry more weight than lighter colours. For example:
- Large prints draw the eye more than smaller-scaled patterns.
- A furniture piece with long legs looks lighter and less intrusive than one sitting directly on the ground.
3) There is no tool for measuring balance. The final judgement as to whether or not balance has been achieved is intuitive. It either looks right or doesn't.
4) Exterior balance is important too. For instance, a house with a large, dark-coloured garage door would look lopsided without a covered porch, or some landscaping in front of the other side of the house (ideally in a darker colour, or at least visually heavy)
5) Several pieces can act as one when creating balance. For example, two small windows on one side of the front face of a house and one larger window or door on the other
Whether you're doing a mini-makeover or a total overhaul of your property, a good designer will help you achieve that added POP you wanted but didn't know how to create yourself.