How to find great trades-people for your renovation
Trying to find good, reliable and affordable tradies can add to the stress of your renovation project - so what can you do to make the process easier?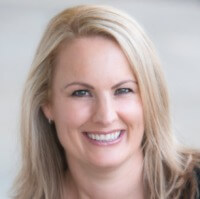 Blogger: Jane Eyles-Bennett, Hotspace Consultants
You're out of free articles for this month
To continue reading the rest of this article, please log in.
Create free account to get unlimited news articles and more!
I'm constantly being asked by people about finding great tradies for their renovations.
For clients who live locally to me, I will often give them the name of tradies I have used myself. However, since 70% of my clients are interstate, this is not always possible!
Wherever you or your property is located, I hope some of the following tips will help you build a team of well priced, reliable trades-people you can count on to help you get your renovations done.
One of my favourite ways to find good trades-people is to ask friends, family and colleagues. You might do this directly or via Facebook as you can get a big reach with just one message. The benefit in finding someone this way, is that there is that closer connection (between the referrer and the referee) so the tradie in question is more likely to turn up and product suppliers are more likely to give you that little extra bit of service.
I also love www.womo.com.au (WOMO stands for 'word of mouth online') which is a website that scores trades-people out of 5 stars. The score is based on testimonials and star ratings given by the business's previous customers who go on and write reviews. You can sort the trades-people or suppliers by suburb and star rating. I much prefer this to general web searches.
Another way to source good tradies is through some of the property or renovation forums. One of my favourites in www.somersoft.com.au. Another one is www.propertyinvesting.com. You can start a new thread asking for recommended trades in your area or you can do a search to see if anyone else has asked the same question. Of course the previous thread would need to be less than a year old to be relevant.
Google, Yahoo, Bing or any other search engine is a good last resort. However, be aware that just because they're smart enough to use an SEO specialist to get them to the top of the page, they're not necessarily the best plumber, painter, tiler or electrician. This is a touch-and-go way to find your trades in my opinion. If a particular business has a Facebook page, you could always jump on it and see if you have any mutual 'friends' and then ask their opinion on that business.
Your main consideration is to try to have a clear, concise plan of what you're going to do to the property right from the beginning. Renovating in dribs and drabs can get expensive! Having a list of all the items you need to buy, together with a written specification about what you want your tradies to do with those products, really is the best way to keep your renovation budget and deadline on track. I see renovations happening like a trickle all the time – which is ok if you have pre-planned everything in advance. The problem arises when you drip-feed what you're buying as it always adds up twice as much than you think!