DIY or outsource your renovation?
When you're renovating your investment property, it can be tempting to save money by attempting parts of the project yourself - but is it actually worth it?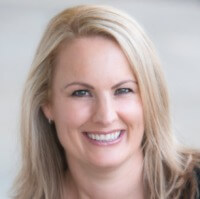 Blogger: Jane Eyles-Bennett, Hotspace Consultants
You're out of free articles for this month
To continue reading the rest of this article, please log in.
Create free account to get unlimited news articles and more!
Renovating your home or investment property can be a lengthy project depending on what types of changes you are making. If you are living in the home you plan to renovate or are buying it as in investment, it will be important to have an accurate idea of how long you will be in that situation. Renovations can vary from a quick "face-lift" that includes fresh paint and updated fixtures, to a complete gutting out that requires the entire house to be put back together. Another important factor to determining your timeline is what size work crew you will have. If you are renovating an entire house by yourself, the project will undoubtedly last years. A professional construction team may complete the same job in weeks.
If renovating for profit (unless renovating the home you are living in), do reconsider doing all the work yourself. The time it will take to tackle every single renovation job during your weekends and after work will mean the project could extend out for many months longer than if professional tradies were to do the work for you. Consider the extra holding costs (interest on mortgage) over the extended period vs paying a bit extra to have all the work done for you. It's worth getting some estimates anyway.
In general, here are some good starting points for setting your expectations.
Kitchen
Creating a new kitchen requires planning before demo even begins. The kitchen is the most important room in the house with family spending hours each day within its walls. Spend sufficient time with a kitchen designer or architect before you begin, because nothing is worse than spending tens of thousands of dollars on a room only to be disappointed when it's all put together. Consider placement of appliances and their convenience to sink or refrigerator. Which way should the cabinets open? Make sure there is plenty of space for people to congregate because they always do. From preplanning to attaching that last knob, expect this job to take at least 1-3 months depending on whether you have a kitchen custom made or buy an off-the-shelf option from the likes of Bunnings or Ikea.
Bathroom
A bathroom is much simpler than a kitchen as long as you are willing to work around existing plumbing. If you are putting in a new bathroom or rearranging an old one, anticipate extra plumbing time and possible work in surrounding rooms in order to access plumbing. A bathroom renovation from beginning to end should be expected to take 1-2 months.
Additions
Since there is no demo required and planning is comparatively simple, room additions will take less time than you may think. Adding on a basic room such as a family room or bedroom can be complete in 1-2 months. If you are creating a room with a more complex function, such as a bathroom or kitchen, the time required will increase.
These are all major renovations. Completing a cosmetic face-lift of a room could potentially be done in a weekend if you limit the work to new paint and fixtures. Adding new splash-back tiles to a kitchen or bathroom can also create a new, updated look without breaking the budget or spending months at work. If you are concerned about these limitations, consider a smaller scope to your renovation.
It is possible to take less time on each of these projects, but don't rush – especially if you are new to renovating. Planning is a vital stage that should not be bypassed in your excitement to see the work started. Completing the work yourself can require a much longer timeline depending upon your level of skill and time you have available to work. Remember to ask for help if you need it. Guidance from an architect, interior designer or renovation consultant will eliminate over-spends and substandard design/colour selections and ensure all that time (and money) you spent on your renovation was worthwhile!