Are properties with body corporate a bad choice?
If you're about to add an apartment to your portfolio, you need to consider more than just the purchase price and capital growth potential.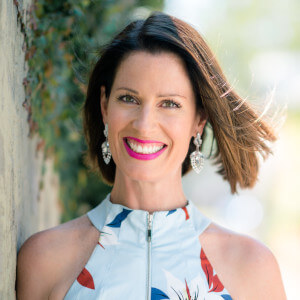 Blogger: Cate Bakos, director, Cate Bakos Property 
You're out of free articles for this month
To continue reading the rest of this article, please log in.
Create free account to get unlimited news articles and more!
"Are properties with body corporate (or owners corporations) a bad choice?" I am asked this often. I come across clients who have preconceived ideas about strata properties. Many times I am told they won't even consider such purchases.
So what is it about BC (or OC) which upsets prospective buyers? It could be the mere idea of having to appeal to a board of discerning owners in the same block to get items approved - a satellite dish, a new colour scheme, or perhaps a change in garden plants. Or it could be that the buyer resents the management service providers who 'clip the ticket' and don't add significant value. Most likely though, it's the purchasers who read the contract and sight the strata surcharges and feel that the value is not obvious.
I prefer to look at BC fees (or OC in some states) and apply a pragmatic approach. Strata fees are in place for a reason. They are shared costs between residents for mandatory fees. These fees would typically include building insurance, public liability insurance and any legislation-based payments. These fees are payable no matter what, and even if the management of the BC or OC is via a volunteering owner, the insurances and fees cannot be dodged.
However, it's the extras which catch my attention. It's fair to say that many BCs (or OCs) have set their contributions at differing levels. Some merely cover the insurance surchage and nothing else. At the other end of the spectrum, some cover high-rise building overheads such as 24-hour concierge services, swimming pools, gyms, lifts and ongoing maintenance services. Those which fall in between are the ones which fetch my approval.
A body corporate or owners corporation which merely glosses over the legislative requirements (such as insurances) and nothing else is likely to be a block which shuns maintenance, upgrades and proactivity when it comes to improvement.
A BC (or OC) which initiates owners' contributions for sinking funds, maintenance levies, gardening and improvements is more likely to result in a well-maintained block.
More importantly, a BC (or OC) which can comfortably finance issues such as roof restoration, asbestos clearing, repainting, guttering/spouting repairs, garden maintenance, security gate maintenance and exterior upgrades is more likely to be a BC (or OC) of a property which is owned by a collective who take capital growth, owner-occupier appeal, target tenants and high rental yields seriously.
The questions to ask for any investor who faces a strata property is: would I get better capital growth in this inner-ring suburb, or am I better off avoiding strata titles and heading further out to buy a property on its own title without shared areas?
It seems like a tough choice for some, but the implication is that land value, capital growth, tenant prospects, rental yield, and total out-of-pocket shortfall are the elements which investors should place weight on. The flip side of buying a house on a full block (in an effort to avoid strata titling) is that the buyer is more likely to invest in an area which has lower capital growth prospects, lower yields and requires higher maintenance. By moving further from the CBD, the investor is less likely to purchase in an area where higher incomes are driving the current median purchase prices. They are also less likely to buy into an area where the target tenants are higher-than-median income earners. It does prompt the questions: are the local prices being driven up? What demographic is driving my local property prices up?
Land was king in 1970 but times have changed. Our highest-paid generations now value their time like no other buyers did historically. Professionals like the idea of spending as little time commuting as possible. The reality is that a two-bedroom apartment within 10 kilometres of the CBD is growing at a faster capital growth rate than a house on a full block some 35 kilometres out.
Which brings us back to strata properties… While an expensive OC can whittle away great rental returns, a cheap OC can magnify issues which ultimately lead to stagnant capital growth, disinterest from potential tenants, and further degradation for existing owers to deal with.
As I say to everyone – if it seems too good to be true, it probably is.