One must-know strategy for accelerating your property investment success
If you want a passive income of $100,000 per year from property, you're going to need to supercharge your portfolio. Here's how.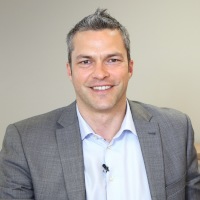 Blogger: Jason Paetow, director, AllianceCorp
You're out of free articles for this month
To continue reading the rest of this article, please log in.
Create free account to get unlimited news articles and more!
Passive buy-and-hold? Renovations? Cash-flow positive? Flipping? There are many different ways to make money with property investment, and you'll find that there are plenty of people who will happily tell you different things about how and why you should use various strategies.
No matter what you hear, there are a couple of constant factors in property investment that you cannot escape, no matter what kind of strategy you use.
These are:
• the fact that you're always going to need money for deposits to buy property
• that equity only grows as quickly as the property cycle allows it to – that is, unless you step in and give your property portfolio a helping hand
If you have a goal of a passive income of $100,000 in 10 years, you're going to need to have a plan in place and know the strategy to use to get to where you want to be. If you know that you need to buy six properties in 10 years for your goal passive income, then you're going to need to either buy in really good areas with excellent growth and then purchase using your equity (and hope that your portfolio grows quickly enough to keep purchasing), or you're going to need to give your property portfolio a boost.
But how can you add more equity to your portfolio? With a value-add renovation. A value-add renovation gives you the ability to add greater value to an existing property with a cosmetic renovation that can increase your rental yield and can also increase the value of your house.
How does it work?
As an investor, you target rundown properties that you can see will benefit from a cosmetic renovation. It's important not to overcapitalise on your investment and to make only the necessary changes which will give you the greatest return on investment. A good guideline to remember is that you should try not to invest more than 10 per cent of the purchase price back into the property, so if you've bought a unit for $300,000, then your total renovation cost shouldn't exceed $30,000. There is an exception to this, in that if you're doing a structural renovation then of course you're going to go above and beyond this 10 per cent figure, as you're actually adding elements to the property like extra bathrooms or bedrooms, and so the value of the house increases further than with a cosmetic renovation.
A value-add renovation can include redoing a kitchen, a bathroom or even just painting the interior. Whatever you can see will make the property more appealing to renters/purchasers is a great place to start. Also remember here that although you might love a certain colour, you need to ensure that any renovation you make needs to be neutral enough to appeal to a wide range of people. Look at other comparable properties in the area; examine the number of bedrooms, location, and selling and rental price, and then look at what has been successful for other people. If you have absolutely no idea where to start it might be handy to have a chat to some local builders or renovations specialists – AllianceCorp have a full team who can renovate, project manage and execute your entire renovation from start to finish, taking the hard work off your hands and leaving you to enjoy your free time and the profits.
Why this strategy?
If you're looking to aggressively grow your property portfolio – say you only have limited time or you want to buy your primary place of residence – then you need to use whatever is at your disposal to increase your buying power. Once you have achieved your required equity position by buying properties, adding value and revaluing, and are where you want to be financially, you can sell some properties and buy your own home outright, or live off the rental income.
How much time do I need?
Whatever time you put in needs to be worth it. It's ideal to have at least half an hour a day when you're just getting started and doing your research, but renovations do take time and every week the property isn't rented out is money out of your pocket so it's better to give the heavy work to someone else to do to manage it.