4 steps to choosing the best property manager
Finding the right person to manage your properties isn't always as simple as it seems - here's how to get it right.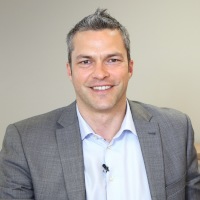 Blogger: Jason Paetow, director, AllianceCorp
You're out of free articles for this month
To continue reading the rest of this article, please log in.
Create free account to get unlimited news articles and more!
Property management is one of the last things on the list to think about when you're moving through the stages of buying an investment property, and while it's one of the last things, it's certainly not one of the less important things. The person and company who manage your properties are responsible for making sure that rent is paid on time, that the property is maintained and that your tenants are doing all the right things by you.
As a property investor, you need someone who can manage your properties for you and who can ensure that any grievances are dealt with promptly, correctly and in accordance with the law. You need to ensure that your property manager has your best interests at heart, and that you are able to communicate with them regularly and openly.
Let's take a look at how you can find the right property manager for you.
1. Look at them objectively
What is their communication like? Your property manager needs to be able to speak to your tenants and to communicate to everyone, while keeping everyone onside and keeping the peace. You need someone who is not only a professional, but who is a good negotiator while being polite and firm. You also need someone who can keep a calm head and who can communicate the facts about an issue without blowing things out of proportion, so keep that in mind.
Are they a likeable person? Are they reliable? You need them to be reliable for the sake of both you and your tenants' sanity! Your tenant is the most important part of the rental process, so it's vital that the person you choose to manage your property is going to enjoy the relationship that they have with their property manager.
2. What is their fee structure like?
Ensure the commission you pay is going to be well spent. This is generally seven per cent plus GST for their management fee to collect rent, and one to two weeks' rent for leasing the property. The fee isn't the most important part of your property management choice – it's certainly something to consider, but remember that, as with most things, you get what you pay for.
3. What is their experience like?
This comes down to how comfortable you are with the experience that your property manager has, but remember that it doesn't always means years of experience will equal a good property manager. If you can, find out from testimonials or from an interview with your property manager to find out how they usually resolve issues. Also, find out whether it's a principal director or manager that is going to be managing your property, or if they're going to be getting a junior to manage your property. You need someone with life experience who can manage conflict and deal with issues to help you.
4. What are their systems like?
If the agency you're considering doesn't have a dedicated property rental management department in place, then you need to ask a lot of questions about how the agency intends to cater to your needs. You need to know about when inspections are taking place, and get them to take you through the process.
How do they take records, and what do they do to monitor everything and keep you in the loop?
Find out what their process is for spending and advising about expenses. Some investors prefer to be advised about every dollar that is going to spent and sometimes (investors with larger portfolios, for example) there is an automatic authorisation for a nominal amount – say for example $200. A good property manager is going to be able to intuit these kinds of things and may even have a checklist or pre-management sheet that they go through with you which takes care of all of these things.
Here are some further tips about your property manager:
• Choose a well-established agency with a good sales team and well-established rental division. While a franchised agency might be better on paper, you might prefer the flexibility or approach of a boutique agency.
• From time to time, you're going to upgrade or add to your portfolio. You might sell a property, or you might keep a property on and rent it out. In this instance you can use your property manager to your advantage and negotiate a better deal on rental fees for having more properties with them.
• Make sure your agent is going to do a thorough check of your applicants. They need to do background checks on things like gaps in rental history, employment and other possible financially impactful things.
Make sure that at the end of it that the rental manager is on your side – after all they are working for you. It is their duty to foster a good working relationship with you and your tenants and to keep everyone happy!