The 5 people you need on your property team
Property investing is a team effort, but who are the key professionals who will help you achieve the portfolio you want?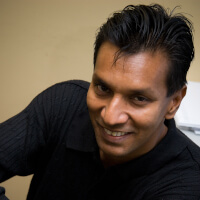 Blogger: Victor Kumar, Right Property Group

You're out of free articles for this month
To continue reading the rest of this article, please log in.
Create free account to get unlimited news articles and more!
Watch any major sporting event – and there have been many to choose from this summer – and you'll see that the winning team has a variety of players, with different skills, all playing to their strengths.
Property investing is also a team effort. You can't undertake all the tasks involved in property investing on your own. You need professional help on your side. Members of your team will have a range of specialist knowledge, experience and qualifications. Keys players to have on your investing team include: 
• A mortgage/finance broker 
It is impossible to be across all the loans and products in the lending marketplace. You need an experienced finance/mortgage broker on your winning team – preferably someone who is a property investor themselves. A good broker will source the best rate and terms to finance your investments. You will be able to rely on your broker to be proactive and review your finance on a regular basis to ensure you have the capability to grow your property portfolio.
Naturally the idea, and what a good mortgage broker who specialises in property investment finance will source is not based on interest rate alone, but a holistic solution in line with the end goal for that particular property.
• A buyer's agent
A good buyer's agent is an invaluable member of your investment team for a number of reasons. He or she will take the hard work out of property research and due diligence, sourcing areas to invest in and properties to consider, that meet your investment criteria. Buyer's agents have strong connections in multiple locations and they are uncovering potentially profitable investments for clients on a daily basis. They are also skilled negotiators who will secure the best price and terms for your purchase. They have the ability to take the emotion out of the purchasing process. They crunch the numbers and walk away if an investment is not going to deliver the required returns. Don't underestimate the value of having a buyer's agent on your team, they can impact greatly on your return on investment.
Remember, just like in sports, where you may get someone who is really high profile in the media by way of advertising and commentary, they may be all marketing, and no results.
You need a buyers agents who are successful themselves and still actively investing, and importantly, investing with the same strategy as you would be implementing.
There is no sense engaging someone who specialises in off the plan properties when your strategy calls for established properties
• Solicitor or lawyer
Contracts of sale and associated clauses can be complex and need translating into plain English! It is essential that you have all relevant legal documents checked by a legal professional before you sign on the dotted line. Mistakes can be costly if, for example, the contracts are in the wrong names, or some clauses don't give you an 'out' if your due diligence finds things you are not comfortable with. Your solicitor will handle the settlement as well. Again, try to find a solicitor who is a property investor him or herself as they will understand the investment mindset.
It certainly also helps if they have open channels of communication and preferably a dedicated conveyancing arm for that state.
• Insurance broker
Insurance offers property investors protection against risk on a number of fronts:
• Risk of malicious property damage
• Risk of accidental property damage
• Risk of tenant default
• Risk of landlord's earnings capacity (i.e. if you lose your job, fall ill or have an accident that prevents you from earning enough to service your borrowings).
Particularly when you start to invest in multiple properties, having an insurance broker on your team who can negotiate a better deal on your behalf, will be a real asset .Often the insurance the bank may offer as part of their proposition may be cheap but may not cover all of the events. It pays to go through the fine print.
• Property manager
Smart investors never underestimate the value and contribution of a good property manager. They will source the best tenants and conduct the application process and thorough reference checks; they will carry out regular inspections and report back to you with written and photographic feedback; they will manage all repairs and maintenance issues; and of course, they will forward the rent to you!
As I said in the beginning, it is a team effort, and when the whole team is working together, less problems arise. Like any sport, when a particular team member is out of form, they are either rested, or expectations set up to get them back up to speed.
---
---