7 steps to building a massive property portfolio: Part 1
Statistics show that more than 70 per cent of property investors own just one investment property. Here are seven steps to set yourself apart from the average investor and help you build a multi-million dollar portfolio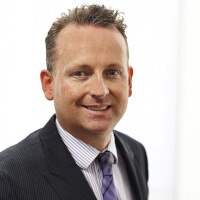 Blogger: Damian Collins, managing director, Momentum Wealth
You're out of free articles for this month
To continue reading the rest of this article, please log in.
Create free account to get unlimited news articles and more!
It would be safe to assume most serious property investors aspire to build a property portfolio of at least four or five dwellings, and for some perhaps 10 or more.
However, statistics from the Australian Taxation Office show that 72 per cent of property investors own just one investment property – so what's holding the large majority of investors back from successive acquisitions?
Many investors don't understand the essential seven steps they need to follow in order to buck the trend and build a massive property portfolio.
In this series of articles I will explain the easy steps that any property investor can take.
Step 1 – create a property investment plan
The first step to building a multimillion-dollar property portfolio is to develop a long-term plan outlining your goals and how to achieve your property investment objectives.
A property investment plan offers several benefits.
Think about it. A thorough plan is important to achieving success in any facet of life, be it your career, sporting or personal ambitions. Why should property investment be any different?
A property investment plan is a simple yet effective way to help you stay focused on investment goals while filtering out unnecessary distractions.
Furthermore, it is a great way to measure progress and celebrate your successes throughout the property investment journey.
So what should be included in your property investment plan?
The aim of a well thought-out plan is to outline what must be done to reach your goals and objectives in the shortest possible time. It should take into account your risk profile, life circumstances and financial capacity.
Life circumstances include your relationship status (are you single or planning marriage?), the number of children you have or plan to have and at what age you would like to retire.
When outlining your financial capacity, consider present and future income, including likely promotions and pay rises, and reductions to household income – for example, in the event that you or your partner to take maternity leave.
Once you have gathered all pertinent information you can start to develop a property investment plan.
Identify the types of property suited to your portfolio, such as houses, villas or commercial property; how many properties you want to acquire; the estimated time frame to make these purchases; and the steps needed to achieve your objectives.
To keep your investment goals within reach, break them into smaller and more manageable steps.
It's likely you will have to make adjustments to your property investment plan as market conditions or life circumstances change, but with your objectives mapped out you can regularly use the plan as a reference to help remain motivated and achieve your goals more quickly.
In my next column, I will explain Step 2 of how to build a massive property portfolio by adequately organising and structuring your finance.