How to avoid nasty surprises at settlement
Sometimes buyers assume certain fixtures and articles will remain in a property once they purchase it, but this is not always the case.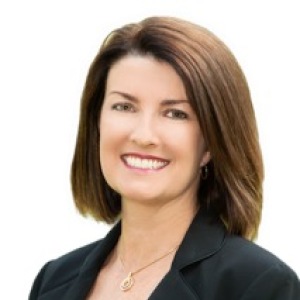 Blogger: Jacque Parker, director, House Search Australia
You're out of free articles for this month
To continue reading the rest of this article, please log in.
Create free account to get unlimited news articles and more!
I heard a story recently of an interstate purchaser who got more than he bargained for when he picked up the keys to his first investment property. Not only had the previous owners virtually stripped the house, including the removal of light fittings, appliances and window treatments, but they'd also disassembled and removed what he'd thought was a permanent rear decking area, leaving him thousands of dollars behind and with a potentially expensive legal battle on his hands. Not the best way to start one's investment portfolio journey.
In the excitement of buying a property, home owners and investors can sometimes overlook the importance of ensuring they actually get what they paid for when it comes to settlement time. Failing to check the inclusions and exclusions on the front page of a contract can be costly.
Under the terms of a standard contract of sale, a vendor is obliged to deliver the property to the buyer at settlement in the same condition it was at the point of sale, except for 'fair wear and tear'. While this may seem straightforward enough, it's our experience that buyers who fail to do their due diligence on a property before signing the contract, and again during the final pre-settlement inspection, can find themselves having a less-than-celebratory experience when it's time to collect the keys.
Buyers should ensure they carefully check the inclusions and exclusions on the front page before signing any contract of sale. Vendors have been known to omit articles that were "assumed" to have been staying with the property – such as curtains, pool equipment, dishwashers and other items that are not necessarily considered fixtures of a property.
It is vital to not only check (and electrically test, if applicable) these inclusions upon inspection, but also to take careful note of any exclusions when purchasing.
Another tip is to clearly itemise any other inclusions on the contract to ensure clarity. For example, 'pool equipment' as an inclusion can be vague and we have heard of cases where buyers turned up to their new home to find the $800 automatic pool cleaner had disappeared, yet the pool scoop and brush had been left behind, constituting the 'pool equipment'.
Documenting the general condition of the property – as well as specific inclusions by taking video or photos – assists in ensuring buyers are well prepared for their final inspection of the property, which they have a right to conduct up to seven days before or on the scheduled settlement day.
Items such as curtains, blinds, light fittings and appliances have been known to have been substituted between exchange and settlement for inferior choices, so it's also good practice to take note of these and photograph them as a record for the pre-settlement inspection. We do this for all clients and also take the time to test everything electrically in the property, both at initial inspection and again prior to settlement.
Checking inclusions may seem like common sense and many people assume it will be carried out and double checked by buyers' legal representatives. As a buyer, however, it is imperative to ensure these are correct and recorded as accurately as possible to avoid any nasty surprises at settlement.
Contact this Blogger Immediately