Top 10 warning signs of a potential property lemon
When it comes to shopping for a property, keep in mind these red flags that could stop an offer in its tracks.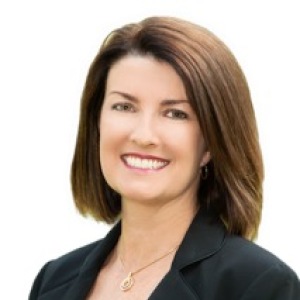 Blogger: Jacque Parker, director, House Search Australia
You're out of free articles for this month
To continue reading the rest of this article, please log in.
Create free account to get unlimited news articles and more!
I was recently interviewed for a Sydney Domain article regarding "Red Flags" that buyers need to take heed of, when buying. Though opinions vary on what constitutes warning signs (and very much depends geographically and property type you're intending to buy) in my experience, here's my list of the top 10 "warning signs" when inspecting or considering properties for clients. This is certainly not an exhaustive list but may help some buyers:
1. Length of time on market:
It may seem like a basic question, but many buyers forget to check the marketing history of a home, to ascertain if it's failed at auction, been listed with other agencies (it's not difficult these days to remove/edit histories from the internet) or is simply a difficult sell. Always ask the selling agent "How long has this property been for sale (both with you and any other agencies)?"
2. Impossible to inspect:
Those properties for which you simply cannot pin down an inspection time, despite your best efforts and flexibility, usually indicate something else is amiss. Challenging tenants, reluctant vendors, offers being considered or "held" by one selling agent in an office who doesn't share their listings with other agents. If you are getting nowhere with the listing agent, try another one in the same office or even letterbox drop the vendor. You may have more luck also contacting the vendor's solicitor if all else fails.
3. Poor build quality:
Though some signs are obvious to the naked eye, it's always a sound idea to engage a reputable building (and pest) inspector to gauge the quality of the structure you're interested in becoming a life-long mortgage slave to. Not only will it reveal what the dwelling is really like (warts and all) but may provide a further negotiating tool should the vendor not be aware of some faults.
4. Development next door:
Vacant blocks, neighbouring structural renovations, recent rezoning changes. As part of your due diligence, you need to check via council what's happening and be up to date with any building or changes that may likely affect value. Despite a common misconception by buyers that their conveyancer/solicitor will check neighbouring properties, this isn't necessarily the case unless you specifically request, so don't slip up here. It could be a costly mistake when your quiet abode becomes overlooked by a high rise or commercial build. Always check if there have also been multiple sales in the immediate vicinity- a warning sign that something is going on and requires further investigation.
5. Missing maintenance:
There's few things sadder than inspecting what appears to be a lovely home externally, only to find it's been "let go" when one steps inside. If the owner hasn't bothered to clean or maintain, it's usually a sign of further funds needed. Don't fall for the shiny new paint and carpet if the gutters are full of leaves, the window frames are rotting and the appliances aren't working properly. Check everything that you would use as a potential owner and be realistic about funds that need to be spent on basic maintenance.
6. Damp:
Though we're used to smelling damp when we enter properties, vendors can mask this effectively with candles, coffee beans and oils. Be on the lookout when entering properties in valley and bush locations, sub-floor rooms and old terraces/semis as these seem to attract damp. Damp-proofing and ventilation repairs can cost big money.
7. No internal photos:
Not that you shouldn't consider inspecting, but be aware that selling agents usually only advertise such properties if they can't gain access or the internal photos serve to turn buyers off. This could mean difficult tenants or vendors, OR a property that's so cluttered/ugly/poorly maintained photos will deter buyers. Ask the agent why there's no photos as there's no point wasting your time.
8. Tricky contracts:
Most buyers don't bother checking contracts of sale, until they fall in love and want to submit offers. DO obtain a copy and check out the basic terms first, as they may not suit your situation. Home owners wanting to move in asap may be restricted by a "subject to existing lease" or probate contract, whilst other vendors may be sneakily passing on their land tax costs or putting conditions on the sale, that disadvantage the buyer. Always have the contract reviewed early and by a licensed conveyance/solicitor, as this can also assist with negotiations, having terms to potentially barter with.
9. Non-compliant building work:
Whilst some buyers are fine to buy property "as is" including illegal granny flats, added out-buildings, sheds or extensions, others aren't. If work has been done on the property seek compliance and occupancy certificates with the relevant council (via your conveyance/solicitor is often easiest) and make it a condition of sale that these are provided by settlement if necessary.
10. Lack of light:
It may seem an obvious one, but inspecting properties in the middle of a bright sunny day that still need their internal lights on usually indicates that aspect or location is poor and/or ventilation inadequate. Aspect is an important feature for any property, especially here in Sydney with scorching summers.
Contact this Blogger Immediately