2 reasons not to renovate your property
If you want to create more equity in your portfolio, you may be considering a renovation - but it may not be the solution you're looking for.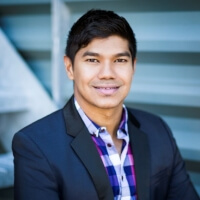 Blogger: Zaki Ameer, founder, Dream Design Property
You're out of free articles for this month
To continue reading the rest of this article, please log in.
Create free account to get unlimited news articles and more!
Touted as the main way to add value to an investment property, Australians love to renovate. National spend on home renovations in 2014 was $29.66 billion , with Victorians spending a whopping $2.15 billion – the most out of all Australia's states and territories . A general rule-of-thumb is that you should get back, at the very least, the amount that you spent on the renovation otherwise it isn't worthwhile. That said, whether you are considering renovating in preparation to sell or to increase your rental value, investors should be aware of circumstances when renovating an investment property is a bad idea.
The first situation in which you shouldn't renovate your property would be if you purchased it in relatively good condition for below market value (through strong negotiation or a distressed sale) and the interior of the property isn't brand new, but fitting a new kitchen or bathroom will not guarantee an increase in its value. In such scenarios you are better to wait at least six months and revisit your loan-provider. In this case, you will need to provide evidence of an increase in market value by looking at comparable sales in the area and request a re-evaluation on your property. The key here is to understand the value of your property; failure to accurately identify and calculate potential profitability can increase investors' risks and can cost opportunities to recoup lucrative profits.
The second circumstance in which you shouldn't undertake renovations on your property is if the market is in a volatile state. If a market is perceived to be decreasing in overall capital and property prices are starting to decline, steer well clear of renovating. You cannot improve or renovate your way out of a market that is going down hill. You should not be investing more money in a property if you aren't going to see a return in profits at the end. Investment is about managing risk and a long-term perspective is likely to reduce the risks associated with property ownership. In a market downturn you should rent the property as-is and just hold onto it as selling it runs the risk of it falling into negative equity.
An investment property should be about increasing your wealth and securing your financial future but it is how you manage your investment that will determine whether or not you reach your financial goals. Renovating at the wrong time can ending up costing you more than just money so be patient, monitor the market and make sure you know the true value of your property before you do.