How to make your property appealing to tenants
With vacancy rates climbing across various capital cities investors need to know how to make their property standout.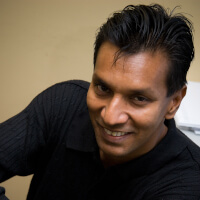 Blogger: Victor Kumar, director, Right Property Group
You're out of free articles for this month
To continue reading the rest of this article, please log in.
Create free account to get unlimited news articles and more!
According to May 2015 data released by SQM Research, the national residential vacancy rate rose slightly from 2.4 per cent in April to 2.5 per cent in May. Darwin had the highest vacancy rate at 3.5 per cent, Hobart the lowest at 1.5 per cent; Sydney 1.8 per cent; Adelaide 1.9 per cent; Melbourne and Brisbane 2.3 per cent and 2.4 per cent respectively; and Perth 3.4 per cent.
As these figures show, in many parts of the country it is still a tight rental market, but as more properties are being built to meet pent-up demand, this situation will change. When you are looking to purchase a rental property, you need to think like a tenant to make sure your property attracts good quality tenants and does not remain vacant for long. This means putting aside property features that may appeal to you as an owner-occupier and buying with a tenant in mind.
Neat as a new pin
Tenants will be attracted to a neat, well-kept property that looks easy to maintain. It doesn't have to be the best house in the street, in fact if it is the best-looking property and the neighbouring homes are poorly presented, that will put renters off. Tenants don't necessarily look for newer properties, but they will prefer a home that 'feels' clean and fresh as these are easier to keep that way. Renters don't want someone else's tastes imposed on them. So plain décor, neutral colours and window furnishings are best. This will mean whatever type of furniture your tenants bring with them will not be out of place. Another attraction is light – dark rooms are not usually favoured. Finally, a practical floor plan and a good flow to the property will make it easier to find tenants.
Don't necessarily discard property that doesn't quite meet all of these requirements – particularly if you aren't averse to completing some renovations before you put it on the property on the rental market.
Easy access to employment hubs, schools, sports and leisure facilities
Your rental property doesn't necessarily have to be close to public transport, although this will help. Proximity to a major arterial will often be just as sought-after, if these roads offer easy access to an employment hub. If the property is a family home, then being within easy distance to schools will be attractive to tenants and, of course, an area with a good quality sporting and leisure facilities will also be a plus. If your property ticks all these boxes, it doesn't really matter if it is too far out from the CBD than you yourself would choose, it will still be attractive to a wide pool of tenants.
Property managers can help
It wouldn't occur to owner-occupiers to check out whether there are good property managers in the area, but if you plan to rent out your property, then having a choice of property managers will be a real asset. Several property management companies mean more competition and will likely mean they work harder to keep your listing. Talking to property managers before you purchase your investment property will give you invaluable local knowledge. They may advise you not to consider anything with only one bathroom, or to avoid anything without a shed or carport. They will know the non-negotiables that tenants will require.
It could be that in a certain location heating or cooling is essential. In warmer climates, air-conditioning will be a must, whereas ducted heating would not be essential. In cooler climates, heating would be non-negotiable but air-conditioning would not be so important (although fans might be good). Ideally, a split system would be a welcome feature in a property in any state or territory. These days they are not expensive to install or run and they can be used as and when the tenant requires. If your budget allows, perhaps consider adding a split system to the main bedroom and living area – or ideally find a property that already has these.
Must be connected
Finally, in this connected age, we'd advise against investing in a property that is in a digital black spot. People of all ages require fast, efficient internet access and if coverage is poor this will be a turn off. Younger tenants will need wi-fi for work, study and social media and older tenants are late but consistent digital adopters who like to manage finances, trace family histories and stay connected with friends and family online.
Make sure your next investment property has the best chance of attracting great tenants and you do this by purchasing with the tenant in mind. As the rental market eases this will be more and more important. A buyer's agent will be experienced in sourcing potential tenant-friendly properties and their assistance can be invaluable. 
Just remember though, that a little bit of legwork on your part in undertaking the basic research as outlined above, can go a long way is saving you from grief later down the track.