How to reduce commercial investment property risks
Some investors shy away from commercial properties because of vacancy risks and high costs – but what if there was a simple solution?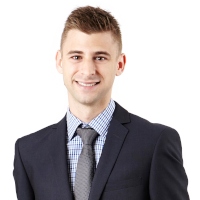 Blogger: Luke Spence, Business Development Manager, Beller Real Estate
You're out of free articles for this month
To continue reading the rest of this article, please log in.
Create free account to get unlimited news articles and more!
Refashioning retail properties into mixed-use developments are an increasing trend among commercial landlords, in an attempt to mitigate rental loss and lower financial risk.
'Top shop' living used to be an afterthought to the residential tenancy market, but as demand for the café lifestyle increases among residential tenants, landlords are maximising their investment potential by offering converted 'top shop' living to the residential market, rather than leasing a retail commercial property as a whole. Through the diversification of an income mix, investors are effectively lowering financial risk and liability on commercial investment.
Investing capital into the conversion of a retail dwelling has the potential to maximise the rental return for investors up to 15 per cent, through offering a commercial lease for the downstairs retail shop front and a residential lease for the upstairs residential apartment.
With the combination of two rental yields, landlords are alleviating the danger of full rental loss on their commercial investment, while potentially gaining a higher rental return on their residential conversion. Through offering smaller retail shop fronts, the landlord has the ability to increase the asking price per square meter for the commercial lease, while still making commercial rates affordable and attractive to the retail tenant market.
Evident within south-east Melbourne, investors are achieving an increase of approximately 10 per cent to 13 per cent on their annual income, when converting retail commercial buildings into mixed-use developments. Not only is the higher rental yield appealing, the conversions are allowing investors to achieve genuine returns on their investment. Although the landlord will be subject to two separate leasing costs for commercial and residential tenancies, the difference can be made up by shorter vacancy periods and regular rental increases, over the due course of a retail and residential lease.
Diversifying the leasing mix of a commercial property not only has the ability to enhance rental yields, but also lowers the risk of long-term vacancy periods. Rather than having a full retail commercial building vacant for 10 to 12 months, with no rental income, landlords are easing their income strain by receiving rental returns on the residential lease.
As the urban fabric of society changes and the demands of both residential and commercial tenants transform, landlords need to recognise ways to protect their property investments and minimise financial risk, where applicable. Through offering mixed use developments to the wider tenant market, landlords effectively combat the risk of financial loss and, in turn, potentially maximise their investment interests.
Read more: 
APRA changes stamping out 'marginal' investors 
Exclusive series: The 6 week property transformation - episode 5
Slow start to spring selling season
Contact this Blogger Immediately