Planning for your upcoming settlement
After purchasing an off-the-plan property, be sure to utilise the time you have during the development stage to do your due diligence ahead of settlement.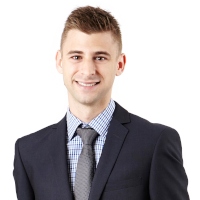 Blogger: Luke Spence, business development manager, Beller Group
You're out of free articles for this month
To continue reading the rest of this article, please log in.
Create free account to get unlimited news articles and more!
If you are one of the 22,750 people that purchased and settled on a brand new apartment or townhouse in Melbourne in 2015, you will understand the importance of planning for the future success of your investment in an increasingly competitive market. With another 28,500 apartments and townhouses due to be completed in Melbourne during 2016 to 2017, investors should be encouraged to do their due diligence before the property settles and hits the market for rent. 
Do your homework, monitor the market and study the rental trends. As a business development manager, my principal piece of advice to clients is to familiarise yourself with the local rental market you have purchased within. Clients often have between one, two and even three years to prepare for their upcoming property settlement. Not only does this give the purchaser time to prepare financially, it should also give time to understand the rental market and its rental trends – this should limit any surprises at the time of settlement and completion.
Investors are urged to utilise the lead-up to settlement to comprehensively understand the rental market and prepare for changes and alterations. Yes, when purchasing off-the-plan, the sales agent will give you an estimation of the rental yield to expect for your property. However, don't always take this figure as gospel. It may be very indicative of the current market conditions at the time of purchase but it is subject to change over the course of construction and settlement. The micro-market of your investment property will dictate the change in rental appraisal. Has there been an oversupply of apartment stock within that postcode/area? Has there been commercial development that has driven tenant demand for new properties? Have any other developments settled at the same time as yours? Either way, rental figures are always subject to increase or decrease over the lead-up to settlement and completion. 
Tips and advice for investors that have bought off-the-plan include looking online at what the rental market is doing within that postcode. There are so many web portals offering free and informative information on how rental markets are performing. Study these websites at least once a month, or every second month. That way, when your leasing agent gives you market advice, you will be prepared for what to expect and how to effectively plan for investment success upon settlement. Be prepared to spend money on marketing. In 2016, good online presentation and marketing can be the difference between one person at your property inspection and 10 to 15 people at your property inspection. You will benefit from investing in the initial stages of the leasing process.
Lastly, preparing for settlement is an exciting time. Settlement is when you see your apartment in bricks and mortar – it's relieving! All that built-up suspense and excitement is finally over. Take advantage of your pre-settlement inspection and invite your leasing agent along to familiarise themselves with the property. Your leasing agent can then provide feedback and assist in the preparation for settlement. If allowed, get your advertising photos done at this point too. Finally, enjoy the process – this is what you have been planning for!
---
---
Contact this Blogger Immediately