Can investing in a property manager save you money?
There's often a perception among new landlords that it's possible to maximise profits by managing their own properties. However, the opposite can often be true.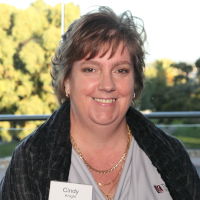 Blogger: Cindy Knight, general manager, Time Conti Sheffield
You're out of free articles for this month
To continue reading the rest of this article, please log in.
Create free account to get unlimited news articles and more!
The DIY approach to property management can actually end up costing significantly more money simply because most landlords don't have access to the resources that professional property managers do, nor do they have the experience, expertise and importantly, the time, to look after all the day-to-day aspects of a rental property.
A property manager's whole job is dedicated to managing properties, from marketing properties to screening tenants, conducting interviews to researching databases, managing rent collections, to maintenance, conducting inspections to sorting out disputes, and if any of these aspects are handled incorrectly, ignored or overlooked, it could be a very costly experience for the property owner.
Let's take the issue of maintenance, for example. The property manager would be responsible for attending to tenants' requests and concerns about maintenance issues which could be anything from a blocked drain to a faulty air conditioner or an overhanging branch. They will be able to draw on a number of reputable, reliable contractors to sort out the issues quickly and efficiently - and may even be able to negotiate special prices with their regular service providers. If a property owner has to sort out these issues themselves, they may have to take time off work and may even pay a premium for the service.
What's more, professional property managers use regular inspections to check that tenants are looking after the property appropriately and they can identify situations where preventative maintenance or early intervention would save investors money in the longer term.
Here are four more ways that investing in a property manager can save you money.
1. High quality tenant selection
They have the resources and experience to identify quality tenants through evaluating their rental history. Inadequate screening may well end up costing investors money through rent arrears and unpaid rent, cost of evictions, rental scams, vacancies, damage to the property and other disputes - and therefore it pays to have a property manager who has a proven, thorough vetting and screening process.
2. Optimum rent collection
Not everyone has the time and the energy to keep track of the rent payment situation on an investment property. Cash flow is critical and a professional property management company will not only have a zero tolerance approach to rent arrears, they'll also keep track of all payments, renew leases and negotiate rent increases timeously so investors won't miss out on any income opportunities.
3. Fewer legal issues
A property manager is also responsible for keeping up to date on any tenant or landlord legislation, thereby reducing your risk, minimising the likelihood of legal costs and protecting your investment.
4. Reduced vacancy periods
Vacancies have a material impact on cash flow and overall profitability of an investment property. Not only is there zero rental income for the time that the property is vacant, a typical vacancy also incurs additional costs for cleaning, garden tidy-ups, painting, repairs and improvements so anything you can do to minimise vacancies will be cash in the bank - and that includes appointing a property manager. A professional company will get the maximum exposure to attract potential tenants for your property, plus tenants are more likely to stay in a well-managed property for longer - thereby reducing the likelihood of vacancies and reducing turnover.