Are lifestyle factors driving the property investment industry?
To create long-term wealth from property it will be important to know the type of property that will be in continuous strong demand from both owner-occupiers and tenants in the future.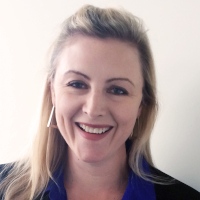 Blogger: Kate Forbes, property strategist, Metropole Property Strategists
You're out of free articles for this month
To continue reading the rest of this article, please log in.
Create free account to get unlimited news articles and more!
Understanding the needs of your market is fundamental to success when it comes to securing properties that will attract above average capital growth in the years ahead, and one of the keys to this is to study demographics – that is the number and composition of our population and how we choose to live in our society.
How we live is changing
Interestingly, Australian demographics are undergoing some radical changes at present.
With housing affordability becoming an increasing issue for many first home buyers and our lifestyle becoming more hectic, we are seeing an increase in the popularity of medium density apartment living.
This is far from the way older generations chose to live, with many of them having opted for a detached house on a large suburban block of land.
The fact is, the property investor of the future will be catering for a whole new breed of tenant and buyer.
Look what Gen Y are doing
Gen Y is on the move, as many from this age group start to think about leaving the family home and starting their own life independent of mum and dad.
In 2010, around 150,000 new households were created in Australia and approximately 65,000 of these comprised Gen Y singles, groups and couples.
Interestingly the majority of this younger demographic will be destined to live as tenants for quite some time, stuck on the rental roundabout due to ever-increasing house prices and the cost of living, interest rate uncertainty and of course, annually rising rents.
As such, many choose to live in shared accommodation and multi-income households in order to reside in the locations they favour, but could never be able to afford as a home buyer.
These include inner-ring suburbs close to our major CBDs, where employment opportunities and a fast-paced lifestyle with plenty of recreation and entertainment facilities are the primary attractions.
With the number of Gen Ys looking for accommodation continuing to rise, rental demand for near city and inner suburban units and apartments will grow significantly in the coming years.
Apartments make great investments
Our old friend the supply and demand equation will ensure that rents for these types of properties keep rising, as will their values, as higher yields will entice investors back into the market.
Today, medium density properties – apartments and townhouses – make great investments and in general appreciate in value equally, if not more, than houses in our capital cities.
This is of course in part due to affordability, as units offer a much more affordable alternative option than houses.
But it's about much more than affordability
Significant changes in our population profile and lifestyle priorities are creating a strong demand for apartment living.
Today, our lifestyles are vastly different to those of our parents.
We're working longer, we're increasingly time-poor and we're starting families much later in life.
This means proximity to work, transport, entertainment, cafes, shops and beaches is becoming more important than owning a piece of land.
In Australia's capital cities, apartments are continuing to improve in design and size and are generally closer to the CBD than affordable houses.
Of course, there is still demand for houses with a front and back yard, particularly from families with more than one child, yet there is definitely a shift towards apartment living.
It should be fairly obvious that more single households, smaller families and the impact of the baby boomers downsizing will continue this trend in the long-term.
People are getting married later in life and apartments suit their busy lifestyles; and when a baby comes along, they will often stay in their apartment or buy a bigger one in the same location.
What about the baby boomers?
And don't forget as baby boomers move into retirement they will also significantly increase the demand for townhouse and apartment living.
Low maintenance, secure 'lock and leave' living is a priority for these buyers.
According to RP Data, capital city units and apartments only accounted for 25 per cent of all home sales 15 years ago.
Today though, medium and high-density accommodation makes up around 35 per cent of all home sales.
Now that's an interesting trend, isn't it?
In our two most densely populated capital cities, Sydney and the proportion of unit sales is significantly larger.
So if you're looking for a great investment property you should seriously consider well-positioned, established apartments in smaller boutique blocks with value add potential through renovations.
Look for a property with a 'twist' – something special or an element of scarcity.
Then hold it as a long-term investment and reap the rewards.
Contact this Blogger Immediately